It's been an exciting year for us at JSA…
It's been over 12 months since we welcomed the dawn of a new era, with a new ownership and management team. During this time, the company has broken new records and secured footings for sustainable growth in 2022. On behalf of the team, we want to thank all of our amazing clients, colleagues and partners for their support, and to wish them a Merry Christmas and a Happy New Year!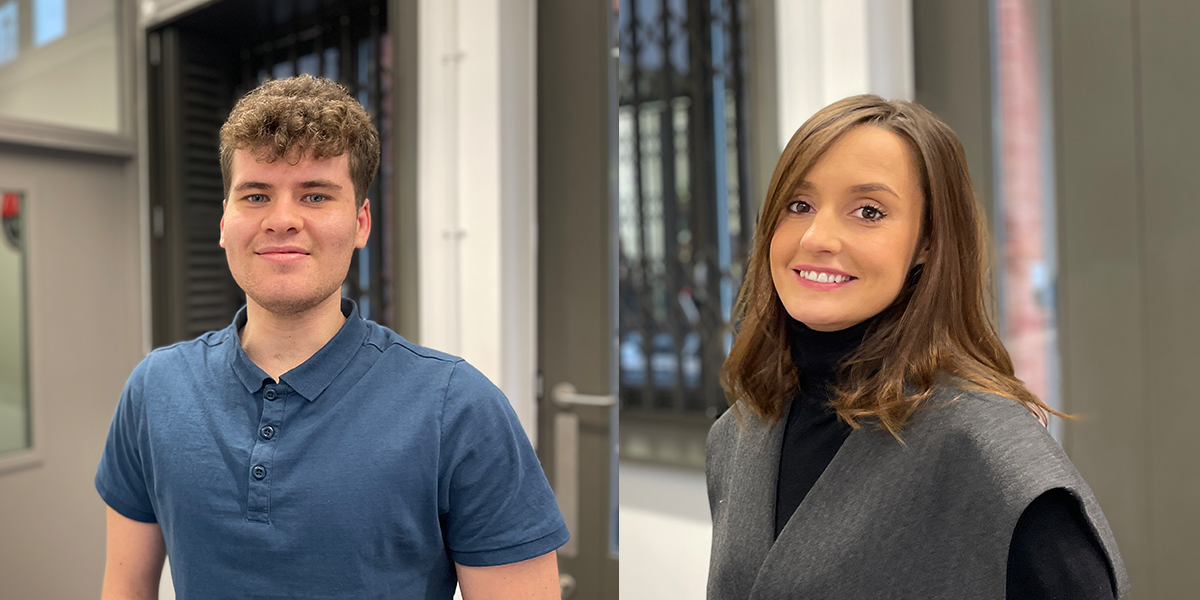 Spring saw expansion with the introduction of Georgina Common and Jack Palmer
As we exited the national lockdown, we sought key hires including a highly-skilled Architectural and Interior Designer to support the increased demand for interior projects. Georgina Common came to us from a local firm where she specialised in bespoke commercial fit-out and high-end residential remodelling.
We also welcomed Jack Palmer as a Digital Marketing Assistant. He is experienced in SEO and executing digital marketing campaigns across major social platforms. He has been instrumental in maintaining our digital presence and coordinating new campaigns for 2022.
Planning News
'Stonecroft' A bold reincarnation of a countryside home
Never one to shy away from a challenge, JSA Architects secured full detailed planning permission for the bold contemporary redevelopment of a rural plot in the open countryside.
'Stonecroft' will be a substantial 5-bedroom family home, with uninterrupted views over the rolling hills of Nottinghamshire. Permission was granted by Rushcliffe Borough Council following a comprehensive design and planning process, and with unanimous support from locals and consultees despite previous application failures before our involvement.
We will be commencing technical and tender design drawings in January 2022 and hope to be on site in Q3.
Read more here.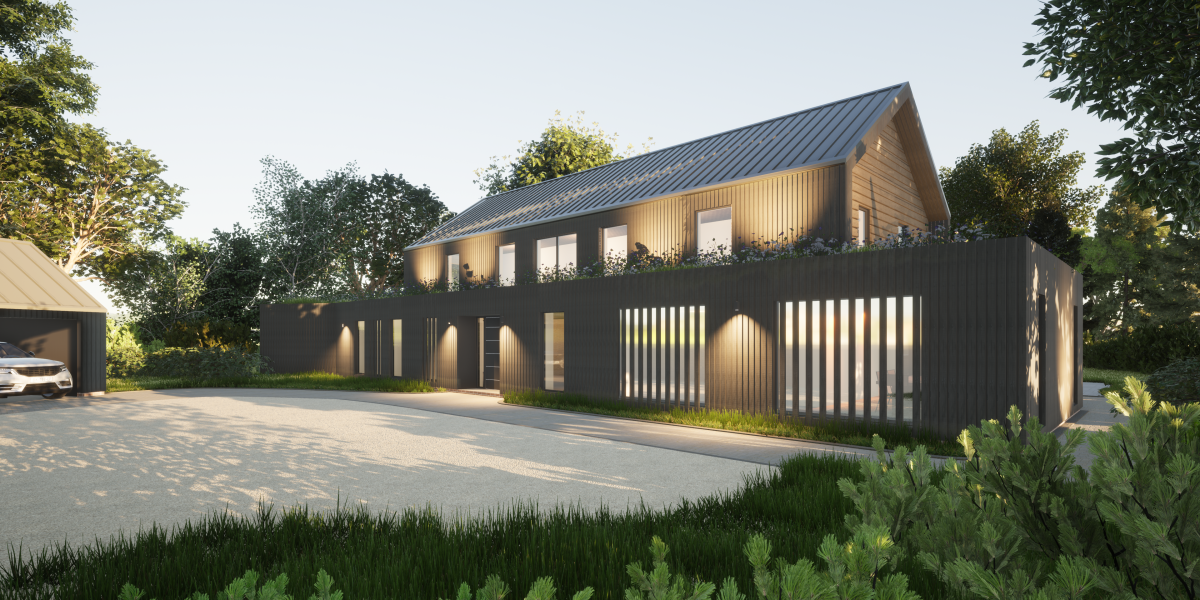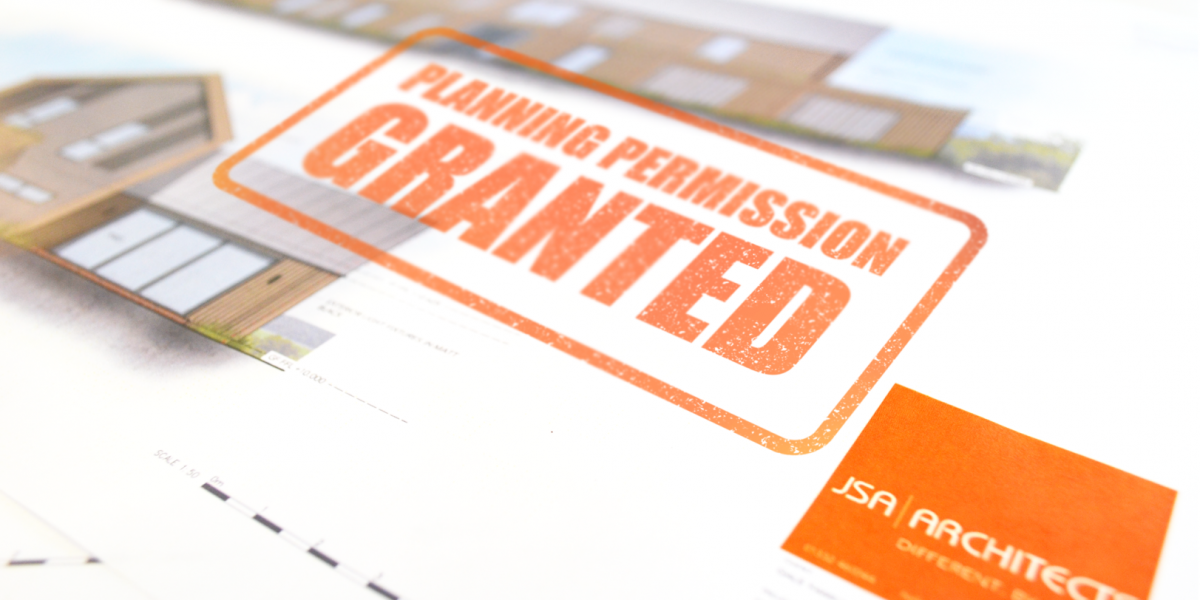 Record Breaking Planning Success!
During the course of 2021, we have submitted almost 50 planning applications across 8 local authorities, and we are delighted that of those concluded so far, we have a 100% success rate. These include conversions of listed buildings and restoration of heritage assets, homes in the countryside, leisure, mixed-use and new build residential developments.
Additionally, since recent changes to Permitted Development rules and Planning Use Classes, we have consulted on more feasibility schemes than ever before for both residential and commercial redevelopments.
Great Northern Classics - Heritage Motor Museum
Since our partnership with Great Northern Classics began in 2019, and conclusion of multiple feasibility assessments across four city centre sites, planning permission has now been granted for the conversion of the former Rolls Royce Heritage Centre in Derby into a one-of-a-kind multi-purpose heritage motor museum.
The site will become a mixed use facility catering for allied trade workshops, vehicle galleries and exhibitions, public amenities, heritage retail and not-for-profit educational programmes.
In conjunction with regional design and construction management contractor Grace Construction, we will be commencing on site in Spring next year. Read more here.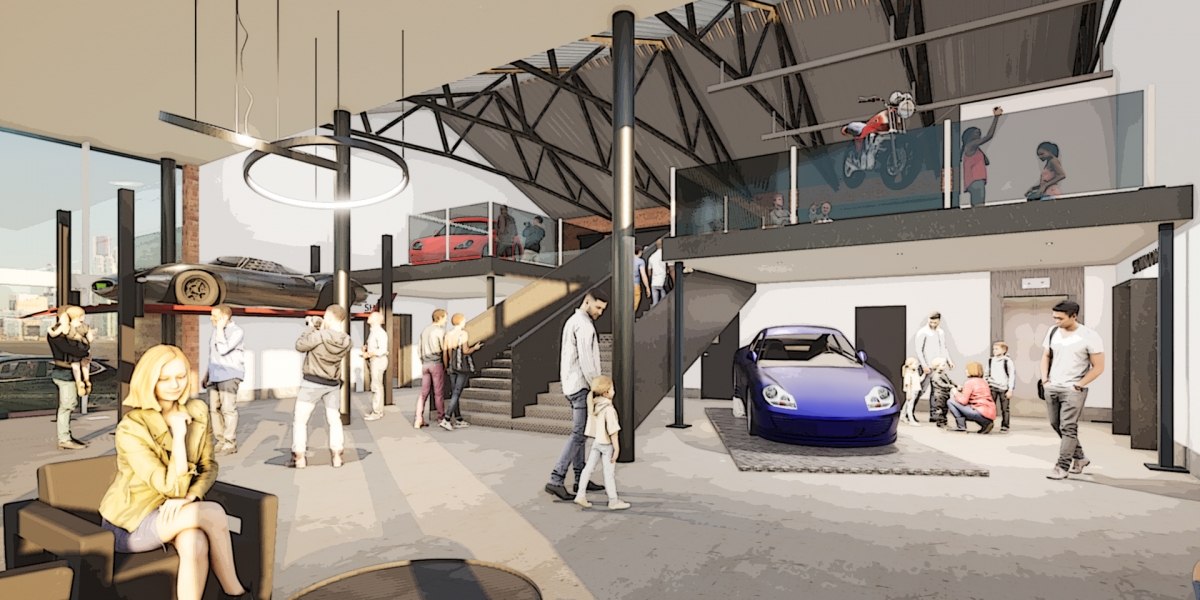 Project News

It has been busy year for new projects and new clients, with long-term collaborations secured across the Midlands and beyond. Working with commercial developers, property managers, contractors and house-builders, our portfolio has diversified to include an equal balance of high-end residences and non-residential schemes.

Our clients and partners have grown to include the likes of Birmingham developers HM Group Ltd and Urban Village Group, London based property investment group MTO Investments, Manchester developers OHC Property Group, and Derbyshire based Industrial Contracting Services, Manston Investments and Bowmer and Kirkland.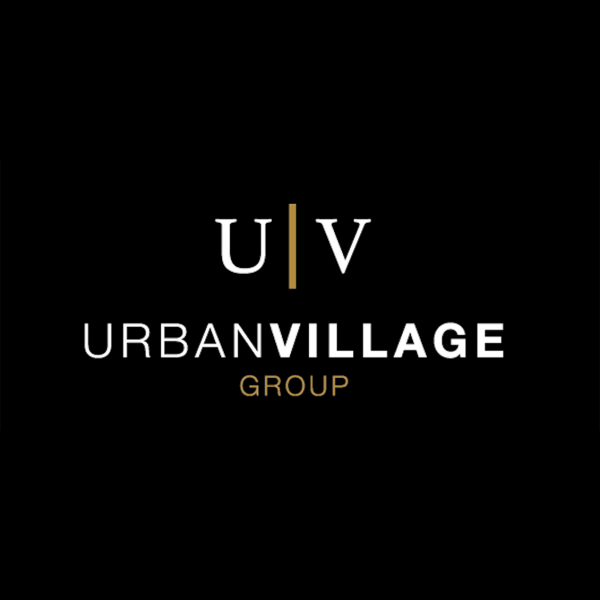 Residential Care with the Urban Village Group
Working with the construction team on a design and build contract, JSA have recently completed the design and coordination of a £1m conversion for Urban Village Group in Rugeley, Staffordshire.
We have already commenced design work on another £3.5m purpose-built residential care facility in Telford, Shropshire with plans to break ground on site in Spring 2022.
Sutton Coldfield based property investors and developers UVG, have ambitious plans to grow their care portfolio and complete multiple, similar but larger scale projects over the next 5 years.
New Partnership with Hardyman Group, Solihull
Working with Solihull-based commercial contractors, HM Group, we have committed to a pipeline of new developments spanning the industrial, residential and care sectors until 2024.
JSA will assume the role as their architects, lead consultant and Principal Designer on projects up to £4m across Birmingham, Staffordshire and Shropshire.
HM Group are a well-established family owned construction firm who offer a spectrum of integrated and single service solutions nationwide
Bespoke Courtyard Development Completed for Chevin Homes
Working with an experienced regional design and construction management firm, JSA assisted with the delivery of this award-winning private courtyard development of bespoke dwellings in the North Derbyshire countryside, comprising a converted barn, restoration of existing cottages and multiple modernist new-builds.
The project was delivered to Chevin Homes, who are a bespoke house-builder specialising in high quality properties across the Midlands, from starter homes to luxury residences. We are excited about our ongoing commitments with Grace Construction and Chevin.
Read more here.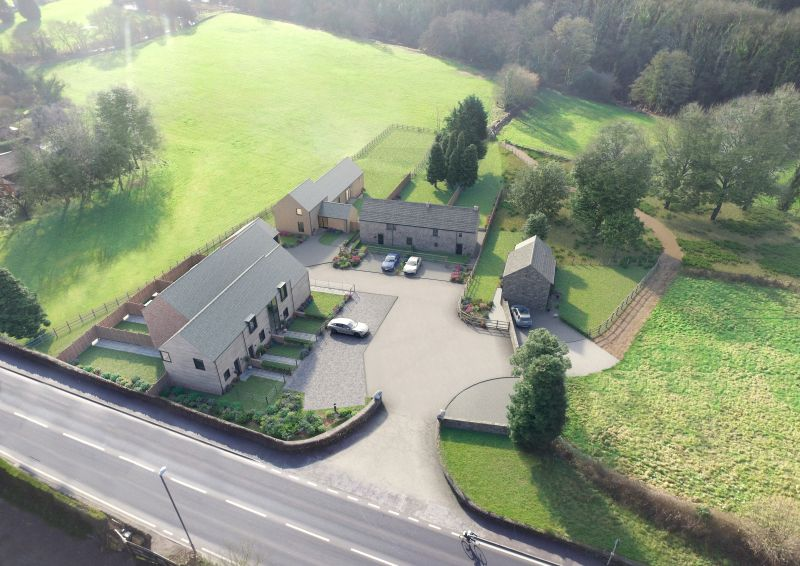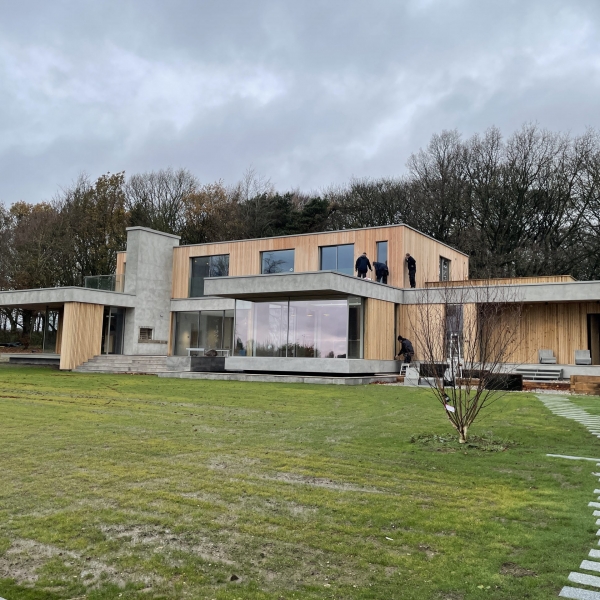 JSA Architects Featured in Grand Designs Magazine
Following this years Climate Change Conference (COP26) in November and the heightened awareness of sustainable architecture, JSA Architects were featured in the Grand Designs magazine edition for our Passivhaus Plus project, Marsh Flatts Farm.
This project was completed in 2015 but still stands out as an exemplary example of what can be achieved through collaboration and a well-guided design process.
We continue to push sustainable architecture through innovation and creative design, with several of our 'environmentally friendly' homes under construction
'Woodsend' Nears Completion
After almost two years on site through one of the most challenging periods in the construction industry, our 'House in the Woods' is nearing completion and we're excited to release photographs soon.
Designed by JSA and granted planning permission in 2018, Woodsend is a Scandinavian inspired contemporary family home in Woodborough, Nottinghamshire. Set in greenbelt and adjacent to a mature woodland, the site has far reaching views over the countryside.
Constructed from Structural insulated Panels and powered by renewable technologies, this is another sustainable eco-home by JSA Architects and local contractors TV Nix.
Works Commence on New Residential Development, Ripley.
Following grant of planning permission, our Ambergate site for nine stylish dwellings has been sold to local developers JK Developments. The experienced contractor-developers have retained JSA for the latter stages of the project, and we continue to coordinate as lead consultants.
JKD anticipate a start on site in Q2 2022.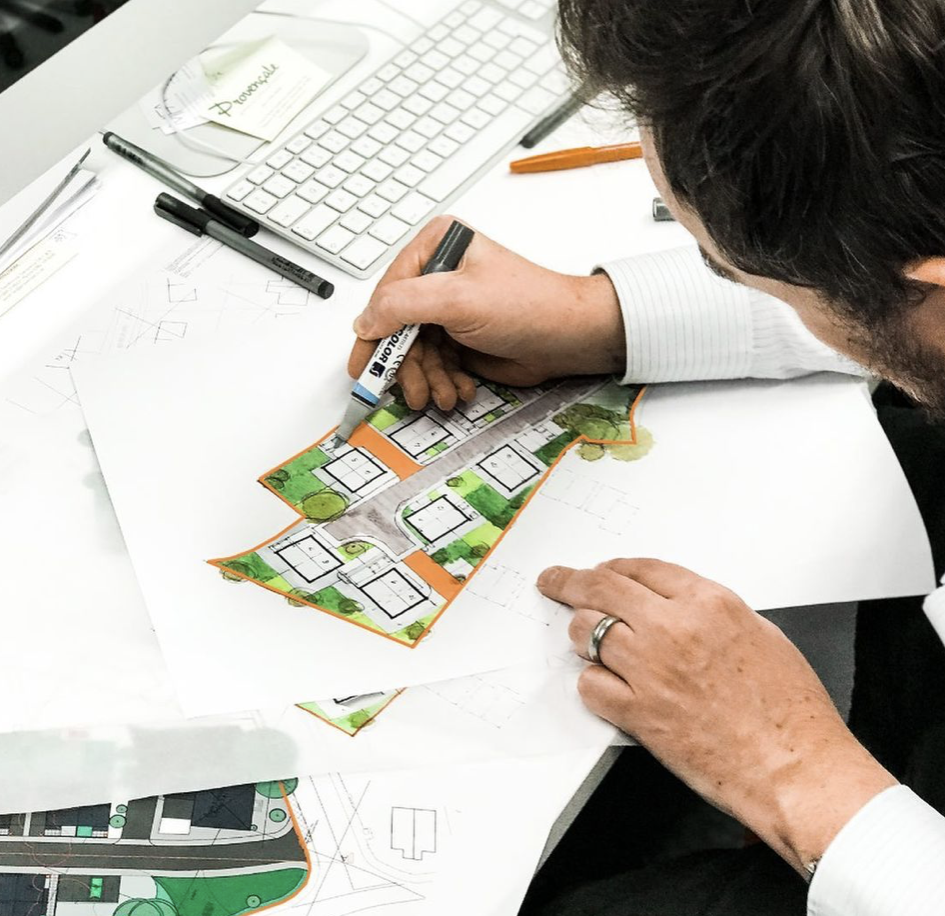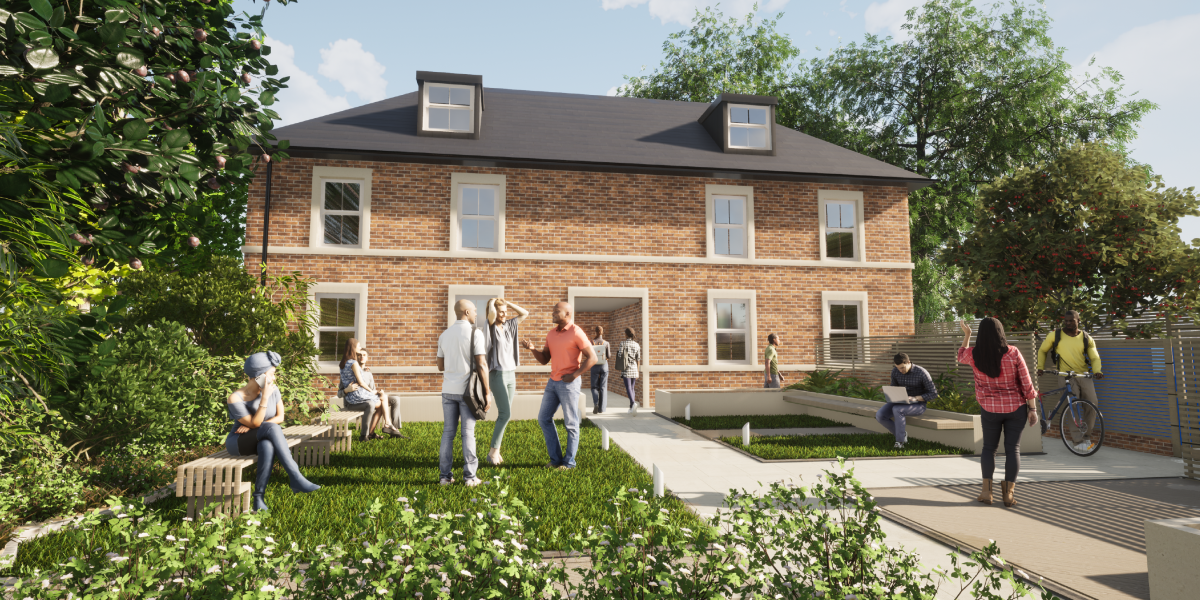 New 'Co-Living' pilot project aimed at encouraging mental wellbeing
JSA have designed a new 'Co-Living' accommodation concept for MTO Investments, which aspires to promote healthy mental wellbeing through careful environmental design and encouragement of community integration.
The project will be managed by JSA with a start on site anticipated in Q2 2022.
Read more here.