Client: Great Northern Classics
Location: Derby City Centre
'Great Northern Classics' are a private limited company established in 2018 with a vision to preserve, protect and ensure the longevity of the classic motor skills industry. Working with GNC since their incorporation, JSA Architects have assessed multiple sites around Derbyshire as an agreed home for a new multi-purpose Motor Heritage Centre, conducting feasibility assessments and preparing preliminary redevelopment schemes for stakeholders and local authorities.
The former Light Alloy Factory (LAF) site is just walking distance from Derby City Centre in the heart of the city's manufacturing district; neighbours include Rolls Royce and Bombardier, with Toyota a short drive away.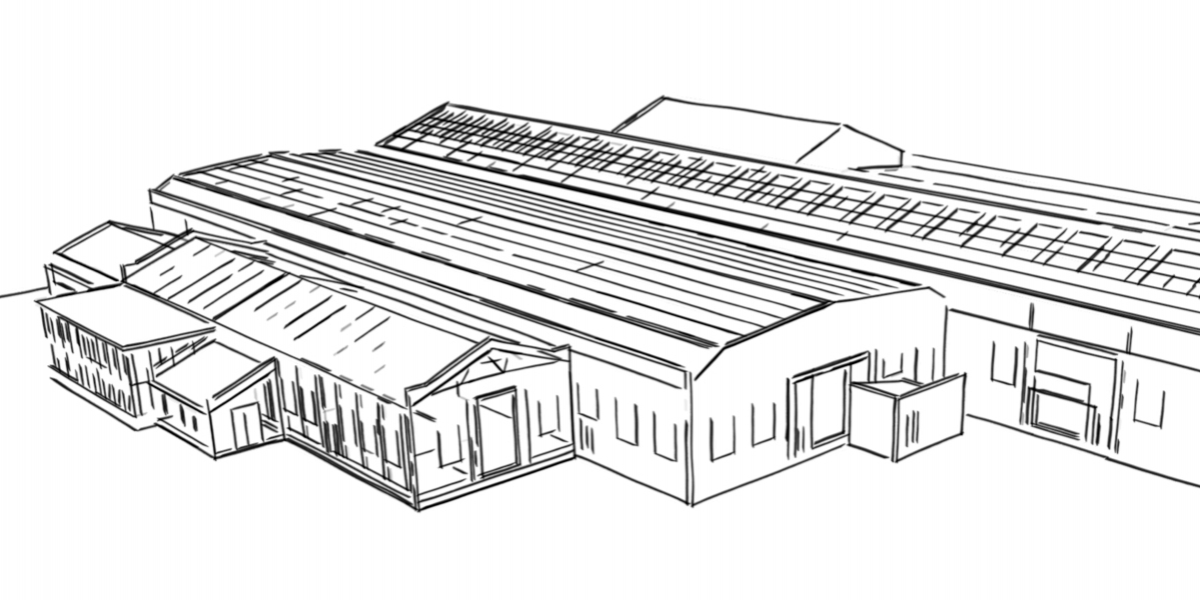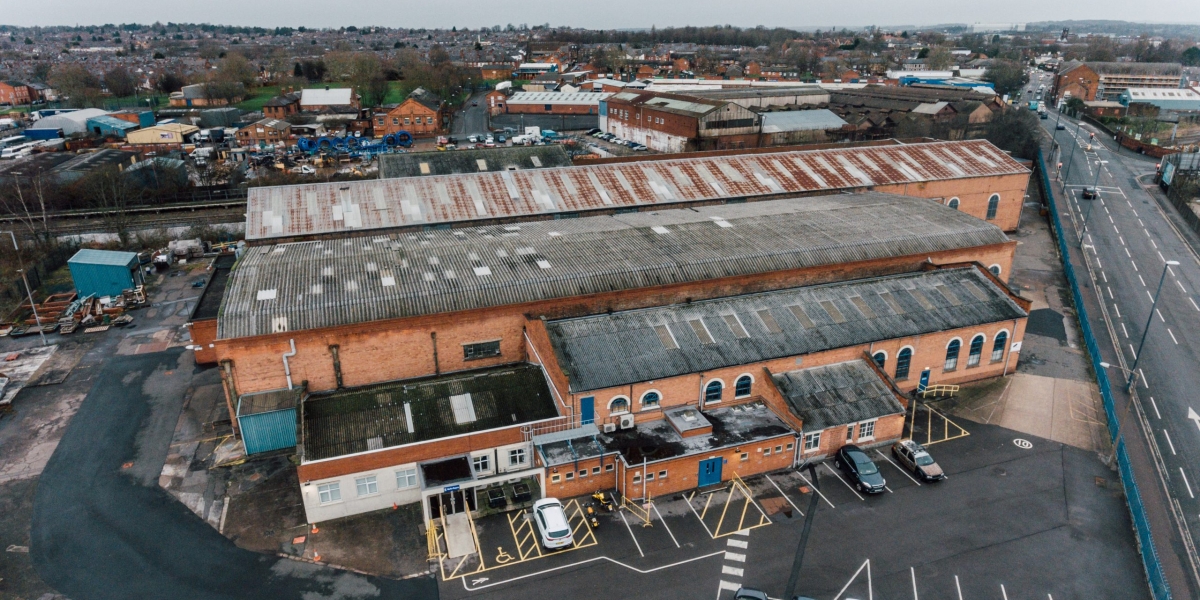 The Site
Originally known as the Victoria ironworks, this factory witnessed and contributed to some of the most momentous events of the twentieth century. The foundry was built in the 1850's by Eastwood and Swingler Ltd. The company's commissions included beams for Sydney Harbour Bridge, the market hall in Singapore, Bennerly Viaduct, railways in Japan, Sweden and St Petersburg and as many as 235 bridges in India. Much of this infrastructure still stands today – and it was cast here, at Victoria Ironworks.
In 1917, part of the building was acquisitioned by the British Government as part of the war effort and Rolls Royce moved in to support production of its Eagle engine. This engine proved to be a game-changer, producing more than half of the allies airboure horsepower and was used in around fifty different aircrafts and airships during WW1.
In order to preserve the heritage of the site, minimal intervention was proposed to the building during the conversion to its new use as a Heritage Motor Centre. The site would bring together multiple uses that collectively contribute to the strategic brief, including traders, teachers, enthusiasts and visitors.
It was our intention to create an environment where 'working' and 'public' spaces remained as one so that visitors to the site were presented with a safe exhibit of each function of the building.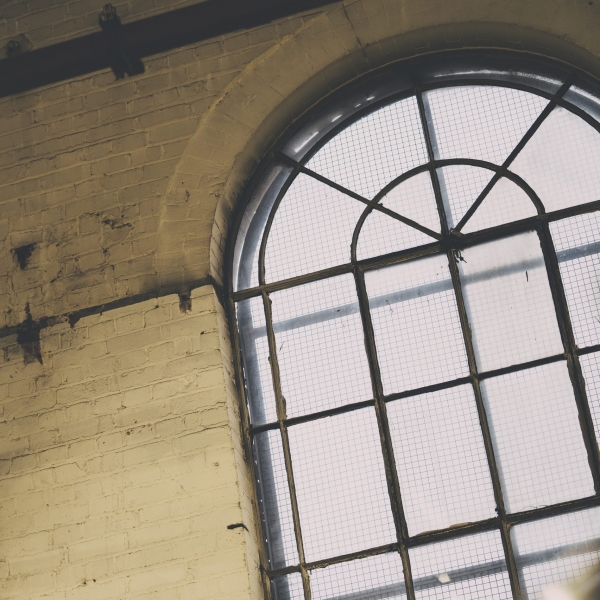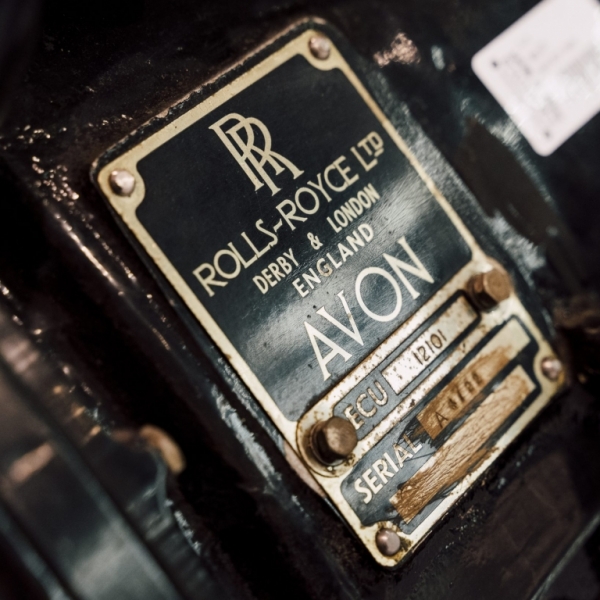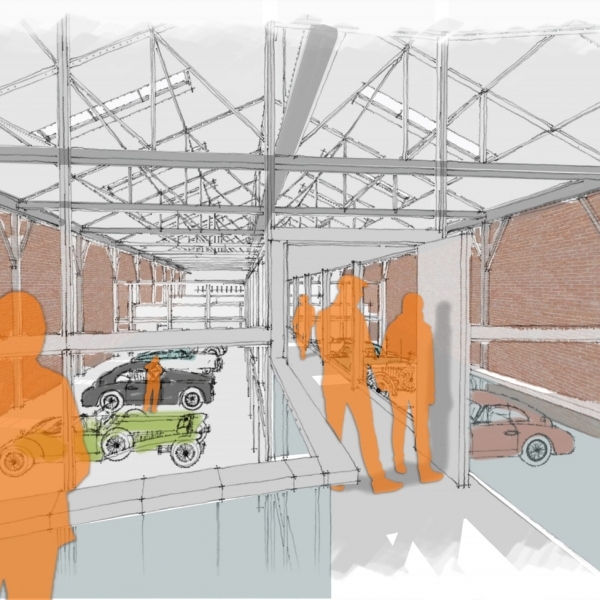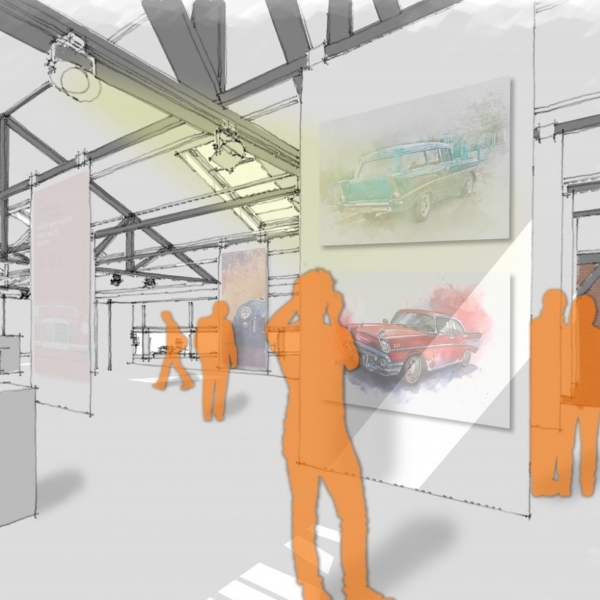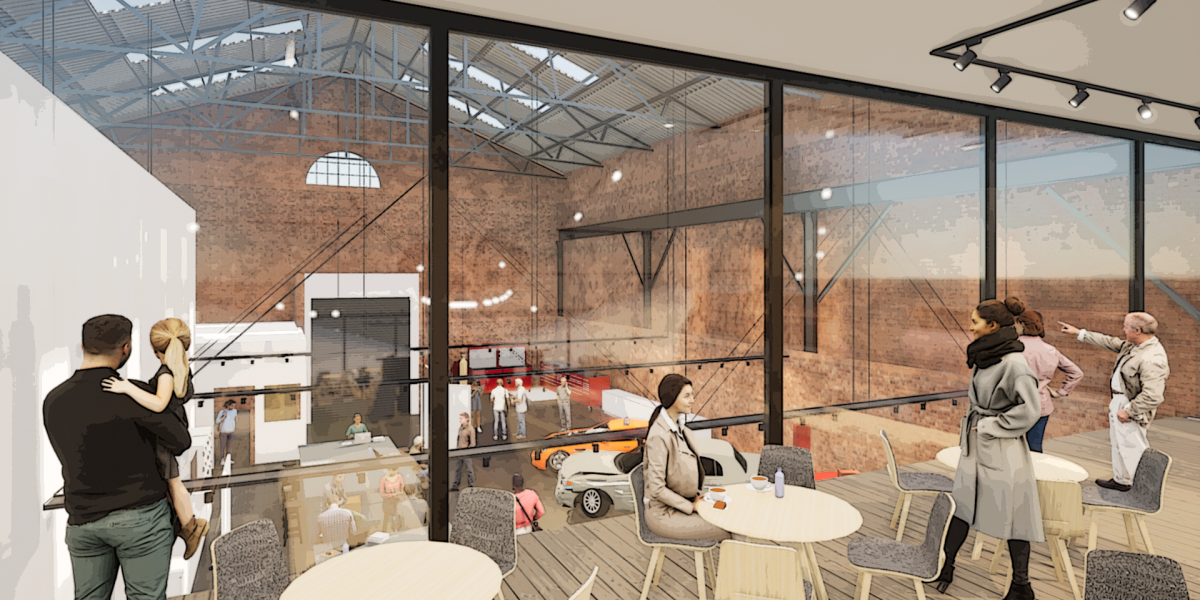 Vehicle and Allied Trade Workshops
Situated in the 'main hall', workshop facilities would provide space for businesses in the sector to operate and trade from, be they upholsters, auto-electricians, engine builders, body shops, marque specialists, photographers, panel beaters, small manufacturers or fabricators. Each bay will be demarcated by moveable half-height structures to permit flexibility to tenants.
Retail Showroom
A small, modern addition to the building will be demolished and replaced with a new 1.5 storey showroom, clad with modern industrial materials. This space will be used to exhibit vehicles, parts and accessories for sale, and roller shutters placed on the principal frontage will provide access/egress to vehicles as well as serve as 'shop' windows during open hours.
GNC Training Centre
An education space is located to the rear of the building for a skills centre, with vehicle access, ramps and cellular classrooms for a versatile teaching environment. This would be used by colleges, schools and trade apprentices learning skills that will preserve the heritage motor industry.
Secure Vehicle Storage and Preparation
New internal walls around the northern-most bay would be erected to create a secure and conditioned 'showroom' environment for the storage of high value classic vehicles. Walls would remain independent of the existing building façade to reduce interference with the historic structure.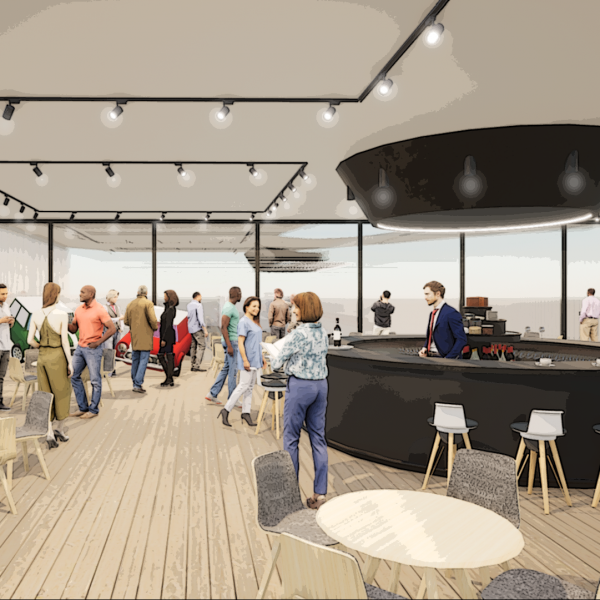 Mezzanine Floor Level
A new steel mezzanine structure provides a partial first floor through the building for the safe and separate circulation for the public. Elevated above the workshop, car storage and training areas, visitors to the building can observe the activities below them through glass partitioning.
The mezzanine also provides a versatile open space that can be used to host public events or exhibitions such as car launches. A café area is furnished with tables, chairs and comfortable seating, with large servery and fully equipped catering facilities. New customer toilets serve the space and are accessed via an open-sided corridor that acts as a viewing platform to the vehicle storage below.