Client: Tony & Suzanne Buffin
Location: Brailsford, Derbyshire
Our extension design reflects a modernist style with cubed forms comprising of expanses of glass and copper cladding. The extension and alterations scheme also seeks to blend the modernist style into the original property.
Internally, key features are the open plan spaces and removal of floors to create voids whilst continuing to preserve the integrity of the original house.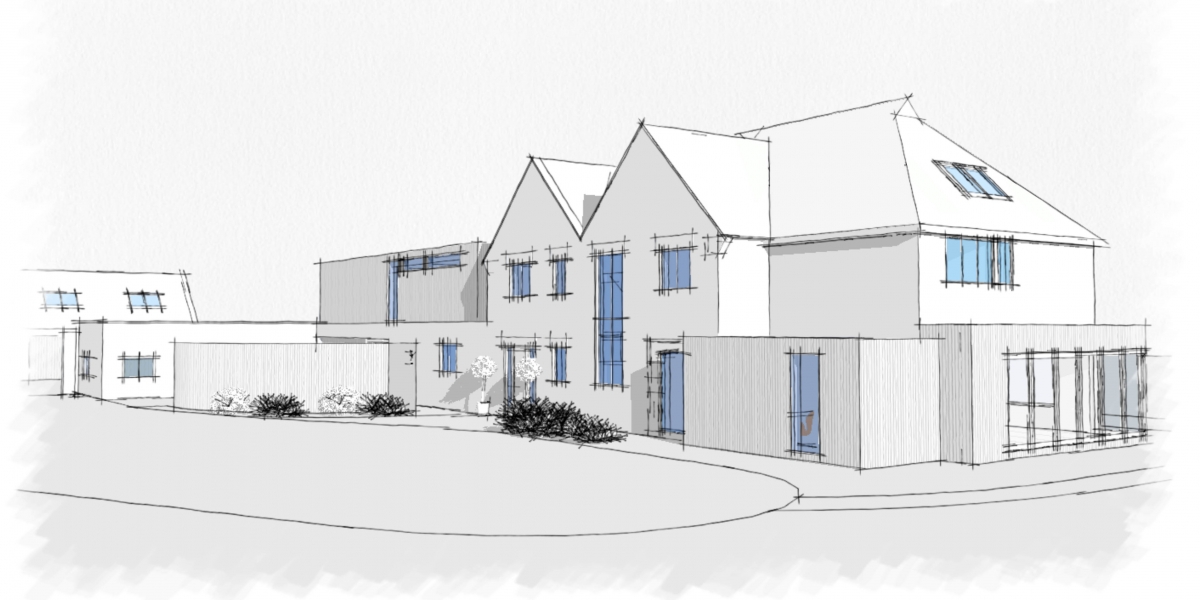 We have commissioned Justin Smith Architects for projects in Brailsford and Duffield. They have a broad range of skills you can rely on. They design with creativity, deal with our statutory permissions and provide robust technical details for our builders. The are down to earth and friendly and respond promptly to any queries.

CFO Travis Perkins plc.