Client: Private Developer
Location: Derby City Centre
'The Marble Works' project comprises the redevelopment of a prominent city centre site with the demolition of various dilapidated industrial buildings. The scheme includes 62 self-contained student bedrooms, with a laundry room and cycle parking.
The ground floor would be used as a 'breakout' space for the residents as well as the general public, which is served by a contemporary open-plan cafe with full kitchen and toilet facilities.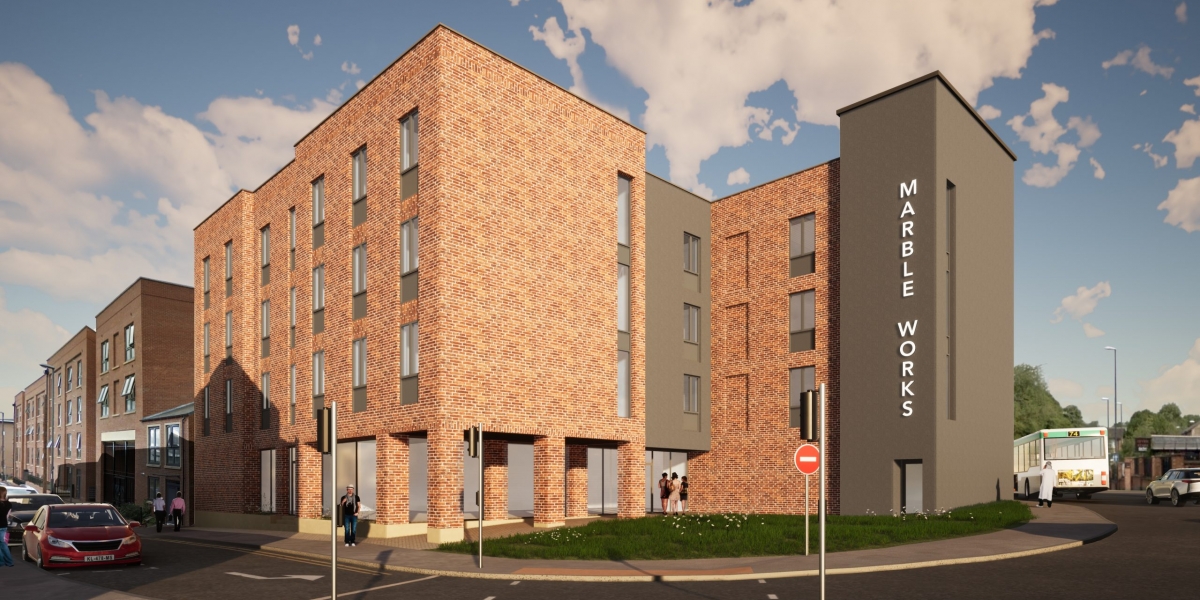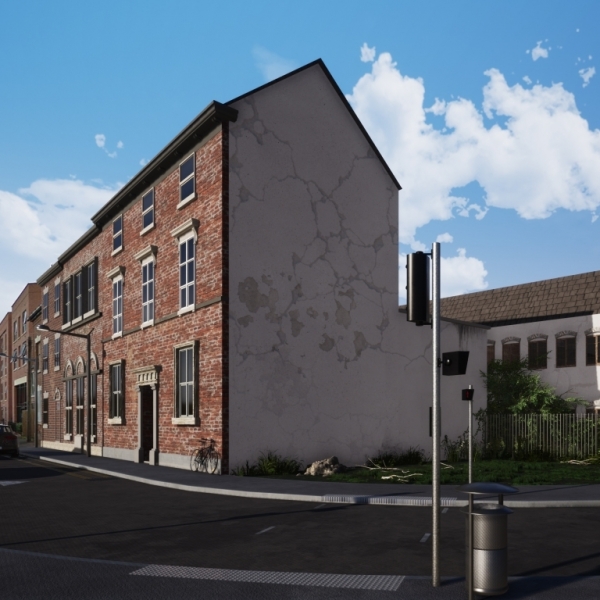 The existing cluster of buildings that had accumulated over years of extension and alteration has been rationalised to provide a more efficient and attractive use of space.
The modern design reflects local vernacular and the scale of the existing buildings, contributing positively to the vitality of the area.