Client: Private
Location: Derby
Planning approval was achieved in 2011 for an 8,000 Sq Ft residential dwelling on Somme Road, Allestree.
Designed with a unique traditional design with a contemporary twist, the proposed construction involves integrating a ground source heat pump, a rainwater harvesting unit, photovoltaic tiles and insulated blocks made from recycled timber.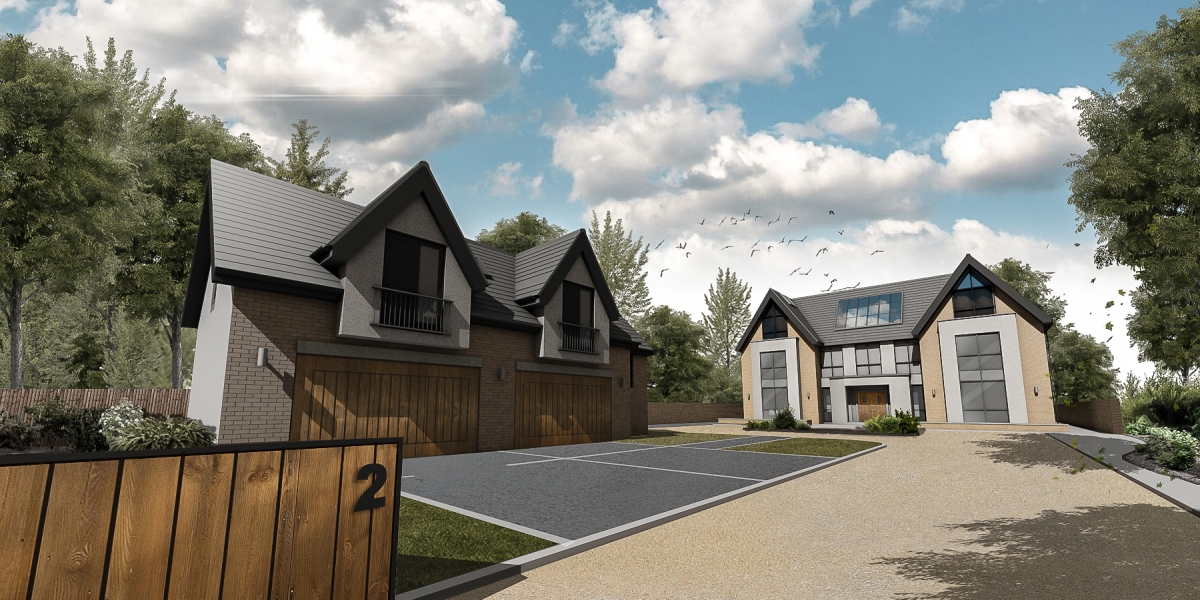 To Justin and the team. We would like to thank you all for your hard work whilst planning and designing our dream home. You managed to capture all our needs and desires in a beautifully designed property. We want to thank you all for your time and effort over the past few months. It has definitely paid off, in fact, we're so impressed with the designs that we just can't stop looking at them! We look forward to meeting with you again, later in the year to begin the process of working drawings.