Client: Private Client
Location: South Derbyshire
Our clients' brief set out to replace an existing modest dwelling on their 4 acre site with a harmonious contemporary family home. The dwelling was required to be 'architecturally spectacular' and enhance the surrounding rural character.
In addition to the main dwelling, we were required to design a detached Kitchen/Entertaining Space with adjoining potting garden, and detached workshop which would be nestled in a small wooded area.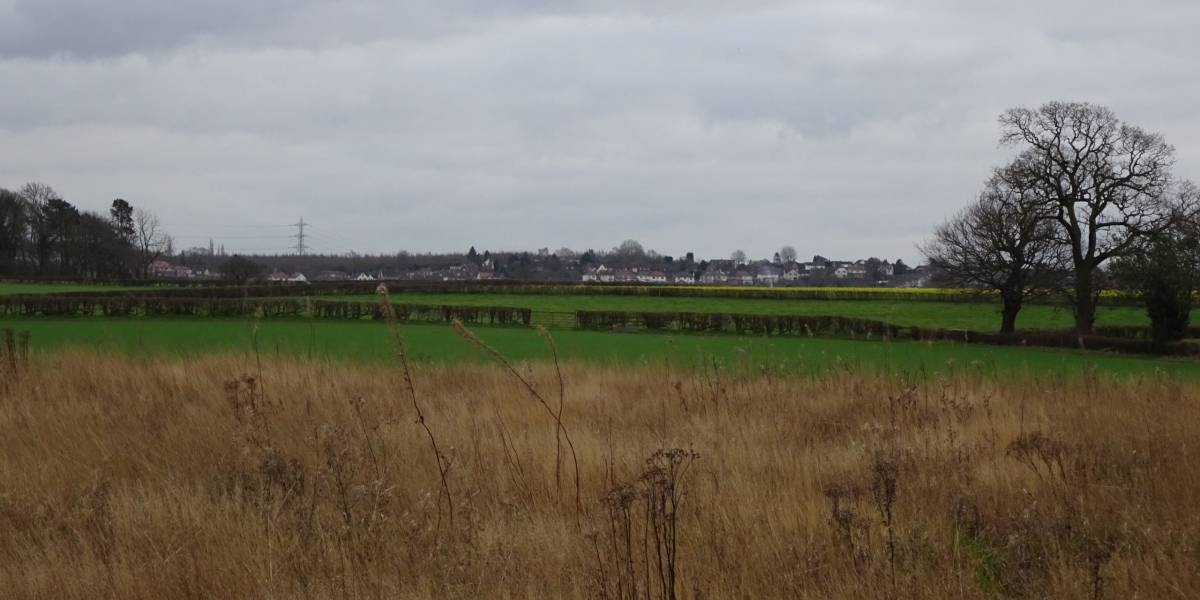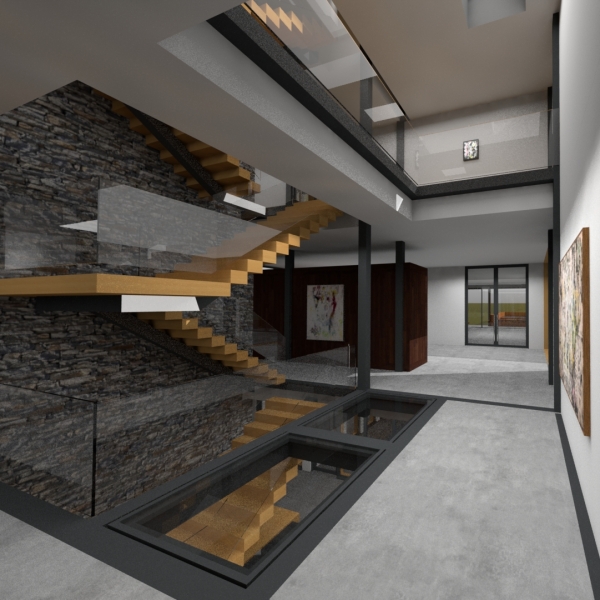 The layout of the home is visually connected, which enables increased interactions between rooms and spaces, and improves engagement with the outside; this is particularly important when designing substantial homes.
Sustainable features such as ground source heat-pumps, solar PV and battery storage all contribute towards minimal running costs. All of these renewable technologies are incorporated into the design to reduce the impact on the minimal architectural style.
Incorporation of a basement swimming pool, yoga studio and gym help to promote an active and healthy living environment.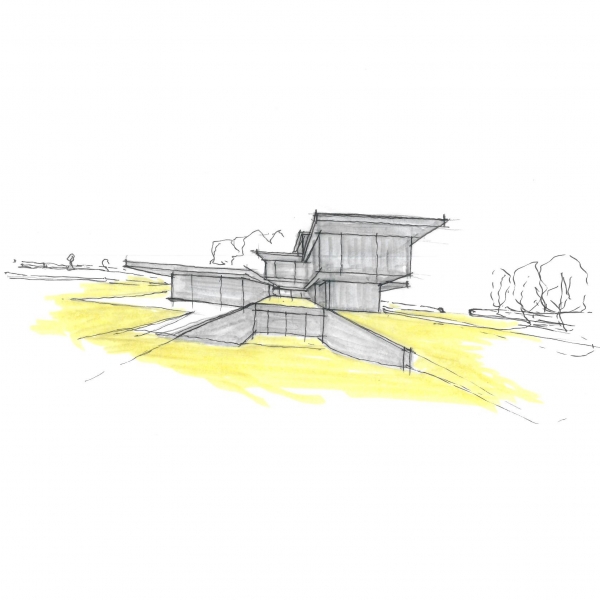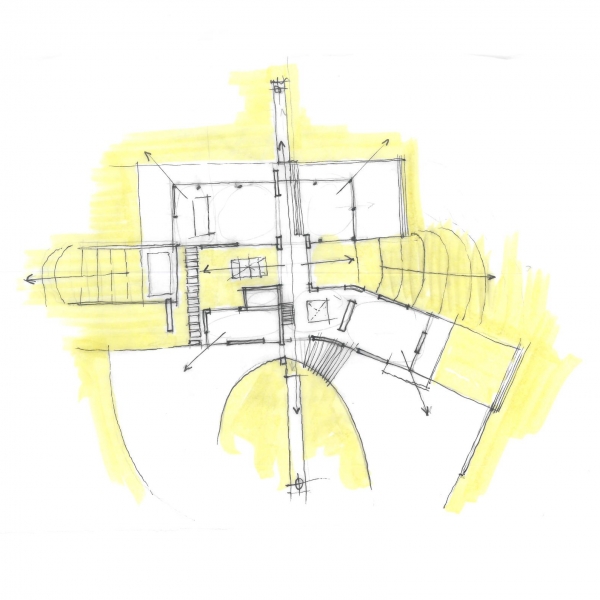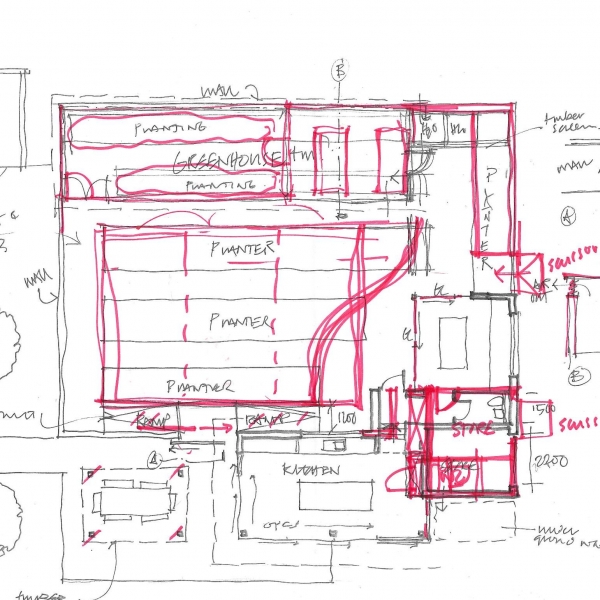 The initial concept analysis began with massing studies and an exploration into design styles. This was carried out using traditional hand-sketches and simple computer-modelling to establish a general shape, form and size of the building with the client.
The structure is built from a complex steel frame and lightweight alloy infill system which carries the exterior rainscreen cladding and roofing materials; silicone coated renderboard, natural stone walling and weathering steel which is designed to rust.