Client: Phyllis & Chris Bainbridge
Location: Allestree, Derby
The challenge here was to extend a bungalow and to exchange floor space for vaulted ceilings creating volume of space, combined with luxury design features. The clients expressed that the location and plot size were perfect but the existing property far from ideal. The original bungalow was structurally not equipped to cope with the large extension required by the clients, so the decision was to mainly demolish and rebuild.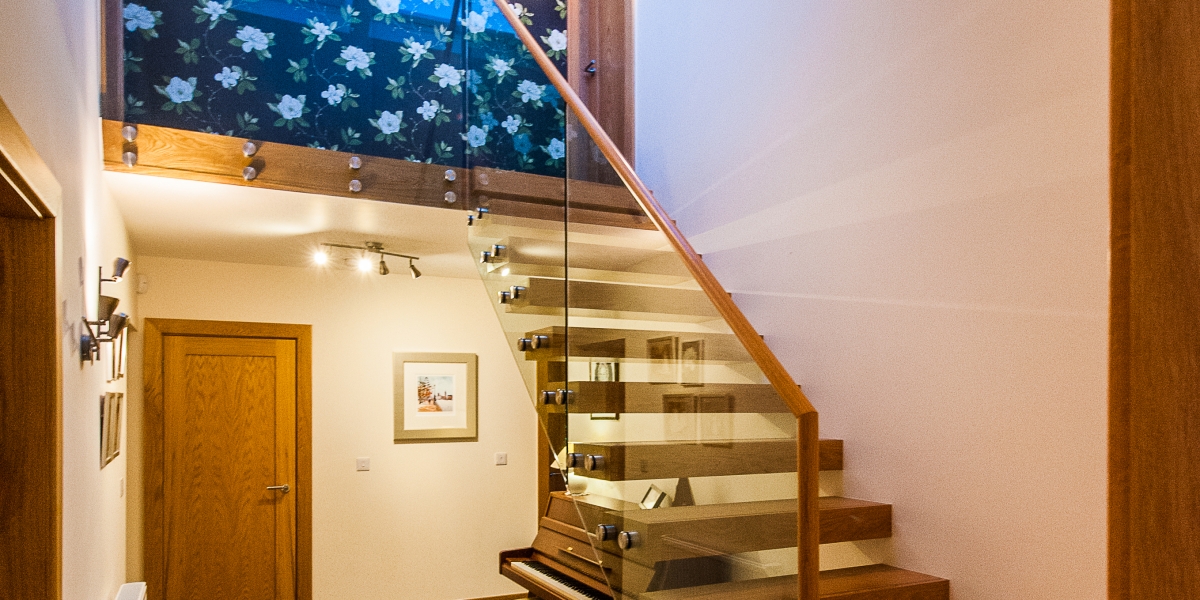 The twist endorsed by the client was that although it is a two-storey house, it doesn't actually have two full floors. The twin gables, both fully glazed from floor level to roofline, have five metre high ceilings with velux windows, providing an opulent although church-like setting for the open-plan kitchen, living room, and master bedroom suite.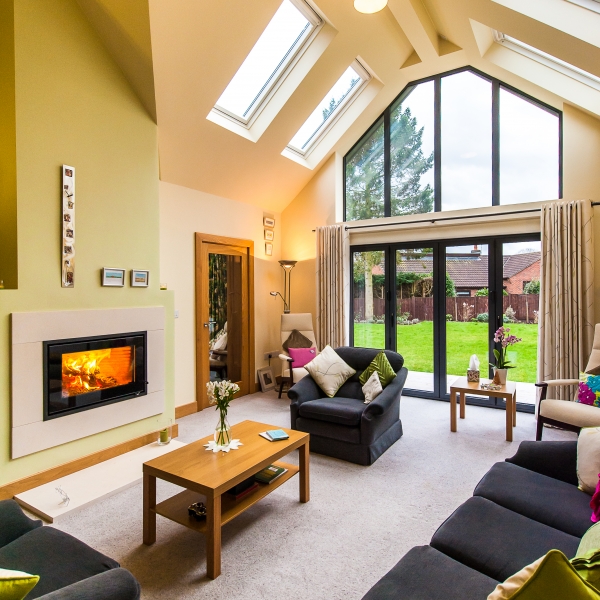 Light streams in through the house, towards the unusual central staircase where oak covered treads appear to float evocatively up the wall, with no obvious signs of support – a rather startling centre of attention that will certainly unnerve its first time visitors.
Everyone who visits our new house compliments the space and light. Each day the house makes us smile.

Kingscroft, Allestree, Derby