Client: Private.
Location: Repton, Derbyshire.
We are delighted to have received planning consent for a contemporary replacement dwelling in a countryside location.
It was considered by the planning officers and planning committee that the proposal would be of high quality and designed to reflect the character and distinctiveness of the village of Repton, as well as reflect the design principles in the Village Design Statement.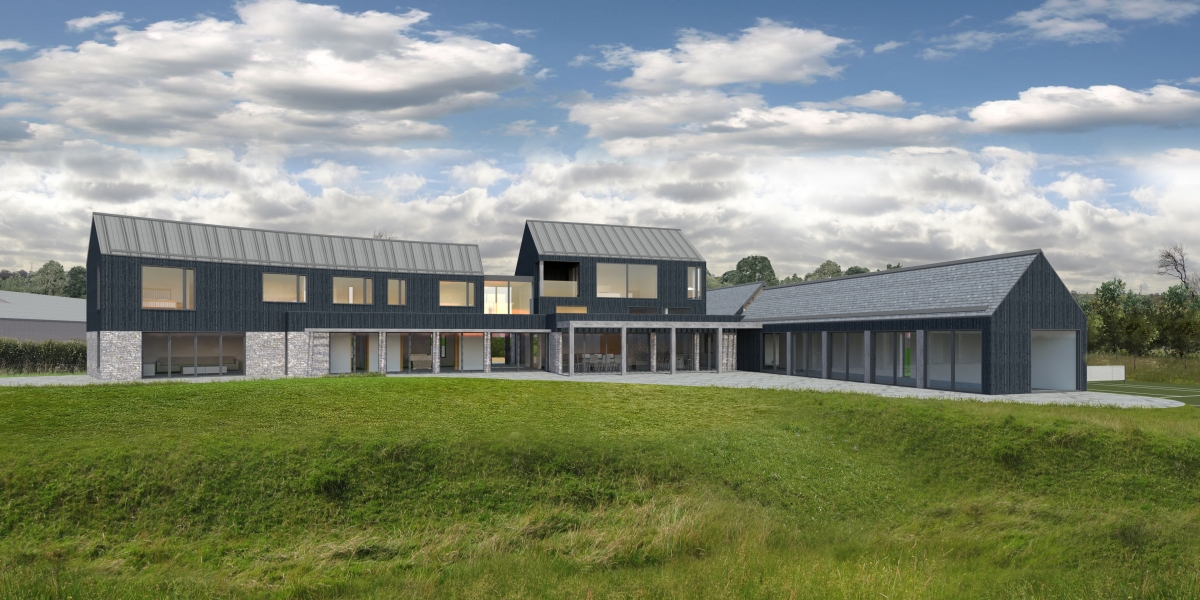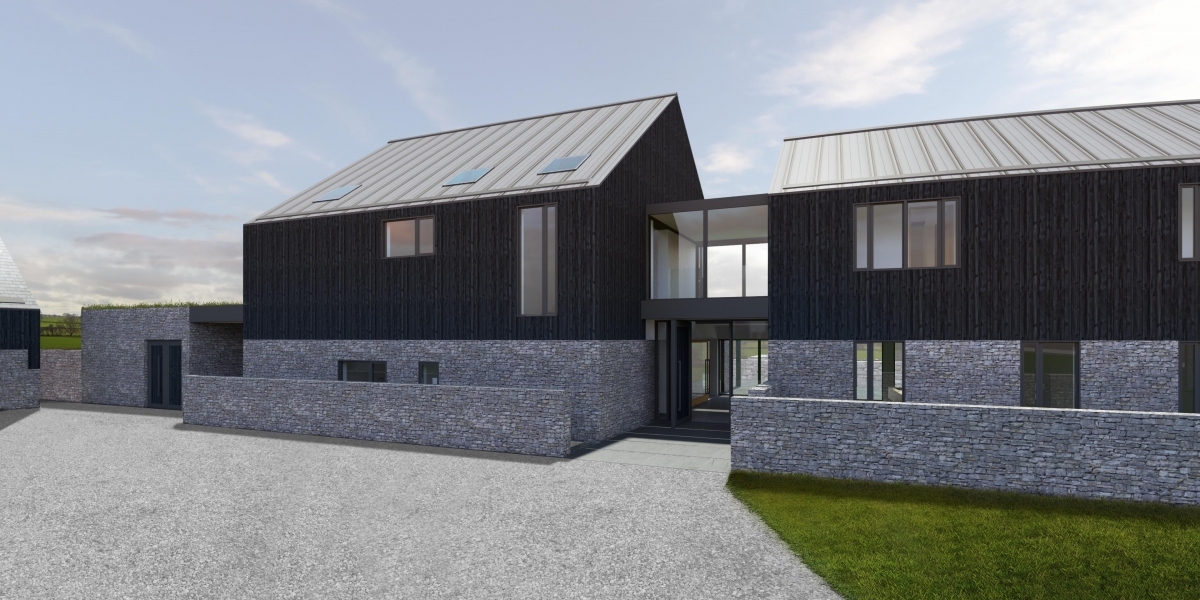 The design philosophy considers the physical and visual context of the site and is designed to reflect a modern interpretation of a farmstead – with a cluster of agricultural buildings.
The main form is made up of three interconnected buildings of varying height, with the central building being taller than the building which it replaces. However, the breaking up of the living accommodation, garaging and indoor pool reduces the massing – thereby reducing the overall impact on its setting.
It is complimented by a palette of materials in keeping with it's setting, such as stone, timber and zinc. The proposed Tesla solar tiles will contribute to the dwellings low energy footprint.