Client: Private
Location: Derbyshire
JSA Architects worked with the eco-conscious homeowners to reimagine, redevelop and renew their dated family home, bringing it into the modern world with enhancements to reduce its energy demand and increase its curb appeal.
Wanting a self-sustaining but stylish home, this project delivers on both.
What is 'EnerPHit'? (Read more about it here)
The EnerPHit standard is a performance benchmark for sustainability and self-sufficiency. Unlike the more widely known 'Passivhaus' standard, EnerPHit is intended for existing buildings where more flexibility is required to achieve superior comfort for building occupants.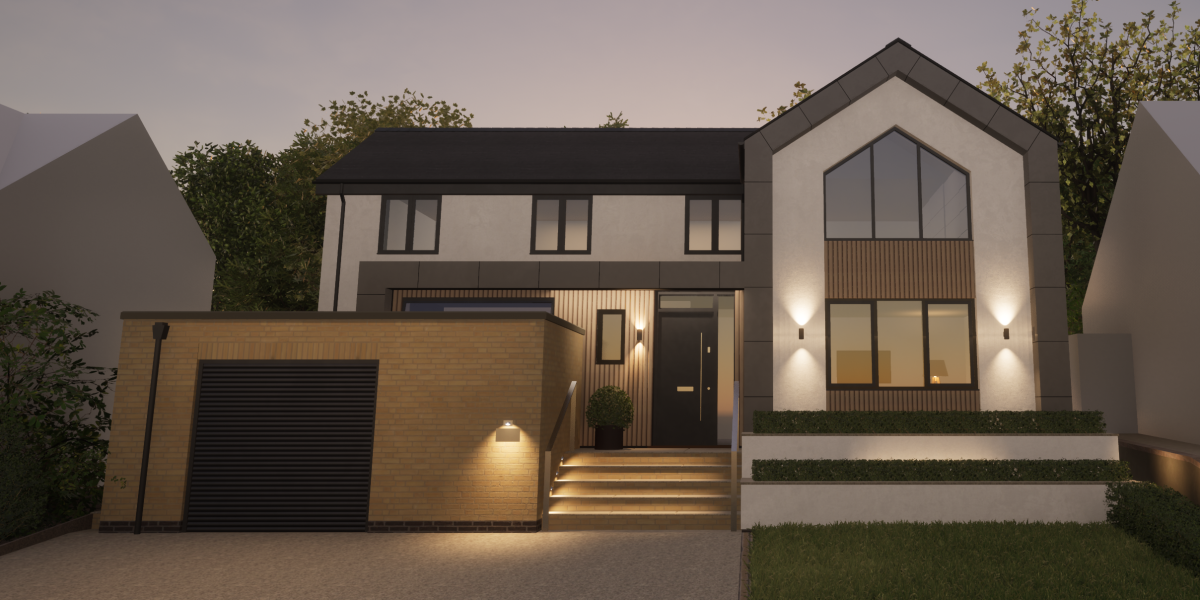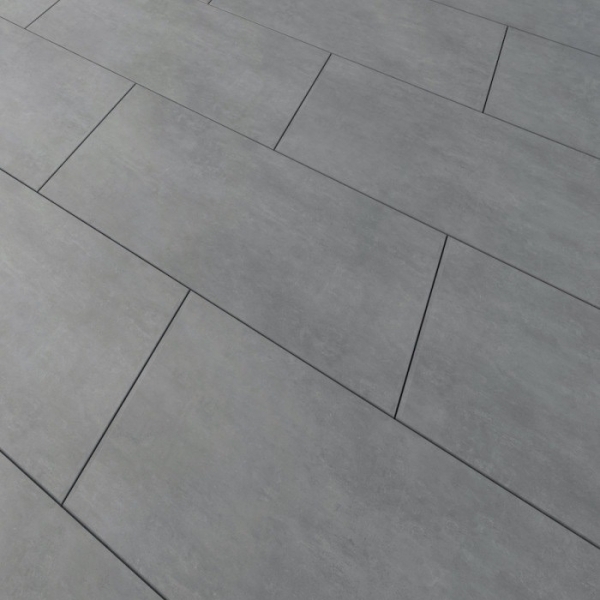 Architectural Design
Occupying an elevated position on the street frontage, the existing building is prominent along with its simplistic form and thoughtless later additions. The new design utilises the steeply inclined driveway with tiered blocks that step the building from the driveway level to the existing finished floor. These new structures offer depth to the otherwise flat elevation, as well as frame an inviting entrance porch lined with matt porcelain tiles.
Holding true to the origins of the building design, the principal gable feature is retained, but with extended framing that highlight its shape and allow separation of new finishing materials. With a vaulted roof structure, slimline windows follow the roof pitch and are set within the new framed gable.
Our design exploits the simple form by experimenting with a bolder palette of exterior materials. Fibre cement tiles sparingly follow the gable from the ground to the tip of the roof, finished in a pale matt Grey. More recognisable finishes soften the impact, with a crisp silicone render applied over the original dated brickwork and a warming larch that frames the rear kitchen. Buff brick is used around the workshop where the building is read most clearly with the rest of the street.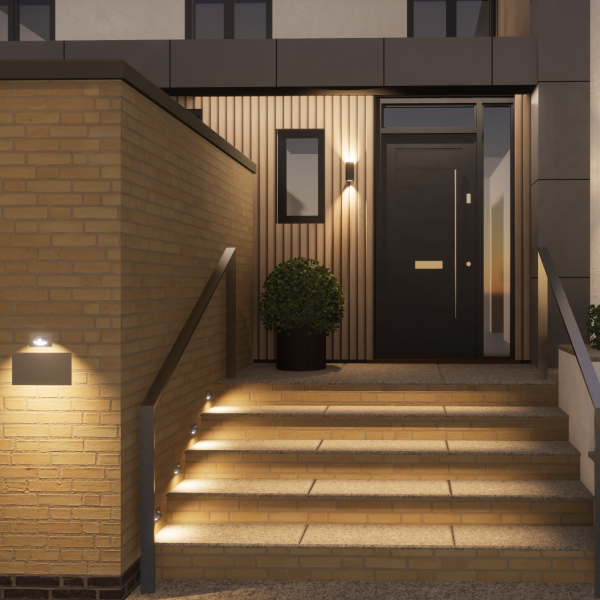 Interior Design
Visitors are greeted by a warm and welcoming entry with a concealed area to store their coats and shoes. From here, they'll find themselves within a connecting hallway with access to the first floor via a dark oak floating staircase, and a generous, yet cosy formal lounge. Immediately ahead of the main entrance is a pair of large sliding doors that conceal themselves in wall pockets. Beyond is an expansive room containing a show-kitchen, informal living, and dining area, each defined by a cleverly designed lighting layout and alternative floor finishes.
Ceilings are landscaped with recessed smart luminaires and light wells that flood the space with natural sunlight. Ambient directional lighting is located adjacent walls to illuminate artwork and architectural features.
The first floor is compact, but fitted furniture makes the most of the space available. The landing is bright, thanks to a well-placed full height window that overlooks a sedum lined flat roof and gives access to three large bedrooms. Wardrobes are located within newly formed alcoves and concealed behind sliding pockets that help maintain a minimalist and calming atmosphere.
Large format porcelain tiles line the walls and floor of the family bathroom, and are interrupted only by the frameless walk-in shower enclosure, and a deep roll top soaking bath that helps end a long day.
Planning Permission
Householder planning permission was sought and granted by Derby City Council for the property's alterations and enlargement. In contrast to a 'Full' planning application, householder applications provide a simplified process that cover alterations and enlargements to single dwelling houses.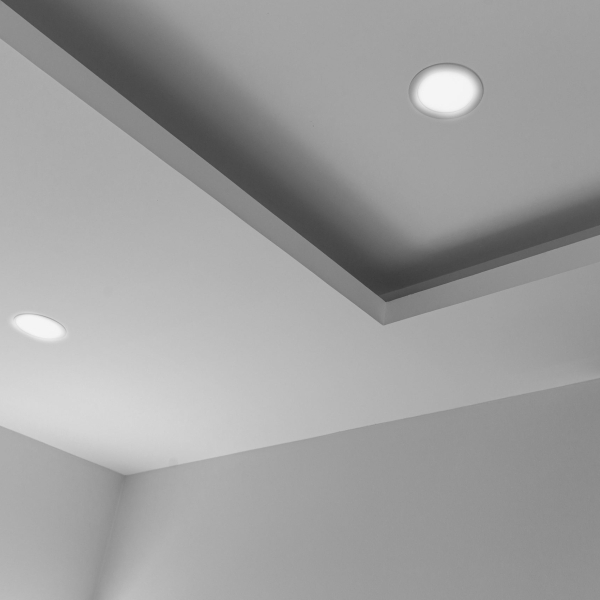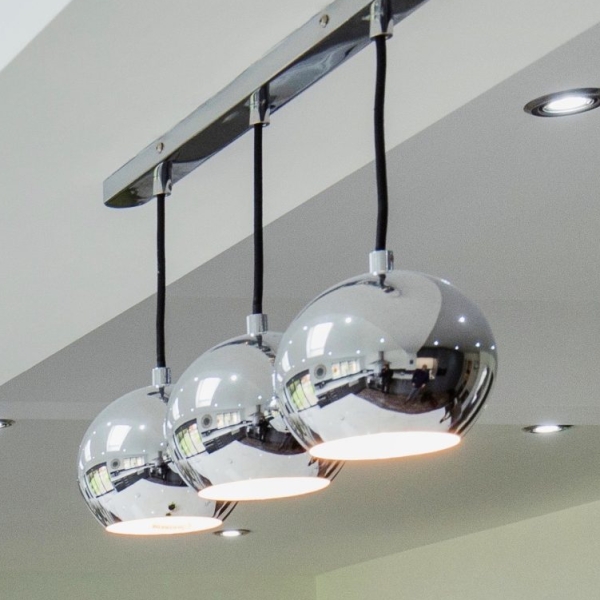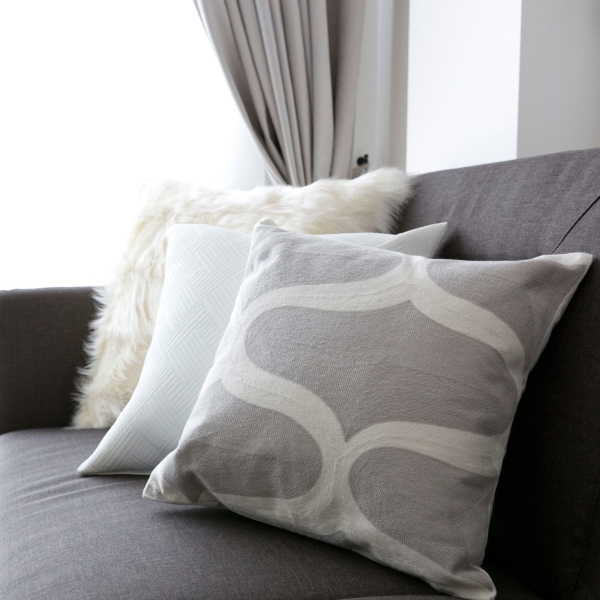 Chris Wood   –   Project Leader
"When our clients came to us wanting to revitalise their home with heightened eco-credentials, we knew EnerPHit may be a suitable approach to take. This standard requires a meticulous eye for detail, combined with intelligent construction methods and material choices, to create a home with an excellent performance."
Georgina Common.  –  Interior and Venue Designer
"This retrofit is absolutely stunning, and I've loved working on it with our clients. It just goes to show retrofitting existing buildings can be sustainable and beautiful."