Client: Private
Location: Ashbourne, Derbyshire
Situated in open-countryside, this bespoke dwelling is nestled in a natural clearing of mature trees, cantilevered over a wetland site.
JSA were asked to prepare concept designs that would enhance the rural setting; our proposal would include a fully self-sufficient family home, comprising sustainable heating with storm water recycling and a reed-bed sewerage treatment system.
The existing topography would be re-graded as an ecological enhancement to preserve and improve the natural habitats for bio-diversity.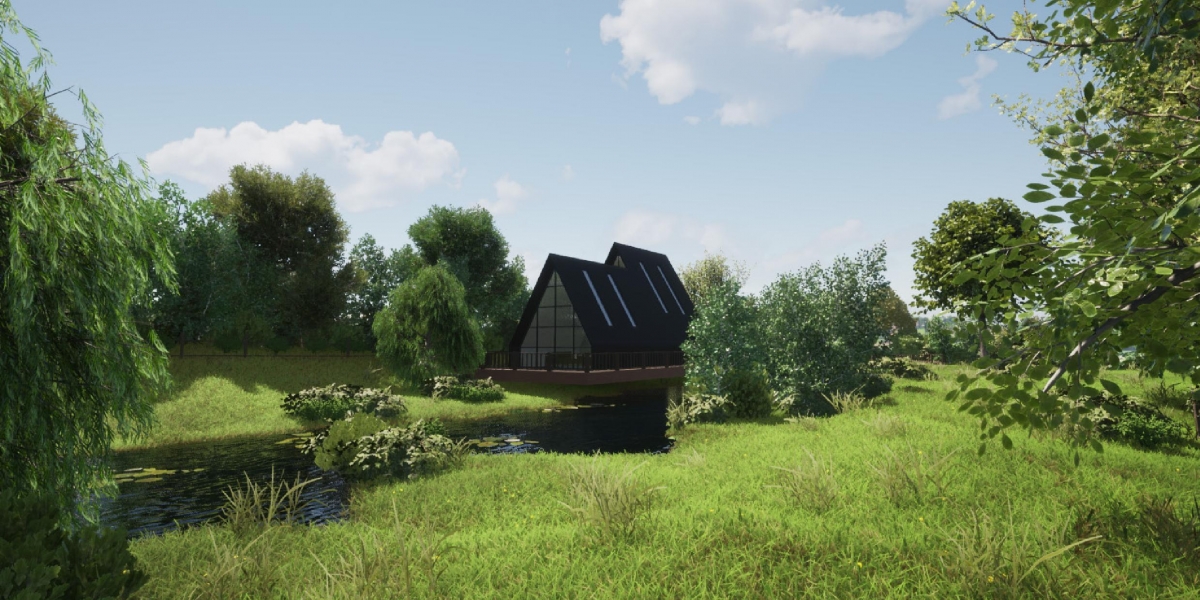 What is 'Open Countryside'?
The NPPF (National Planning Policy Framework) does not define the term 'Open Countryside', but it is widely understood to mean any land outside of built-up cities, towns and villages. Countryside planning policies will therefore be applied to areas outside of defined boundaries, which intend to protect the natural environment.
Although local policies may vary slightly, allowing very limited exceptions, usually only proposals that meet strict criteria will be considered acceptable – these include:
An essential need fo a rural worker to live near a place of work in the countryside
The development would represent the only viable future for a heritage asset
Re-use of existing redundant buildings that would enhance its immediate setting
Subdivision of an existing dwelling
The design is of exceptional quality and is innovative or outstanding
Get in touch and ask us about Paragraph 79 of the NPPF..