Client: Private Client
Location: Derbyshire
'Arlington Gardens' is a duo of stylish new homes located in Littleover, Derbyshire.
JSA Architects were approached by a private developer to design a small residential development in a large back-land garden plot. Surrounded by mature trees, some with TPO's, restricted access and boundaries on all sides that form an awkward site configuration, the site is soon to be home to two large 3-bedroom detached dwellings.
Our client was looking for houses that infused traditional and contemporary vernacular, making the most of light and space.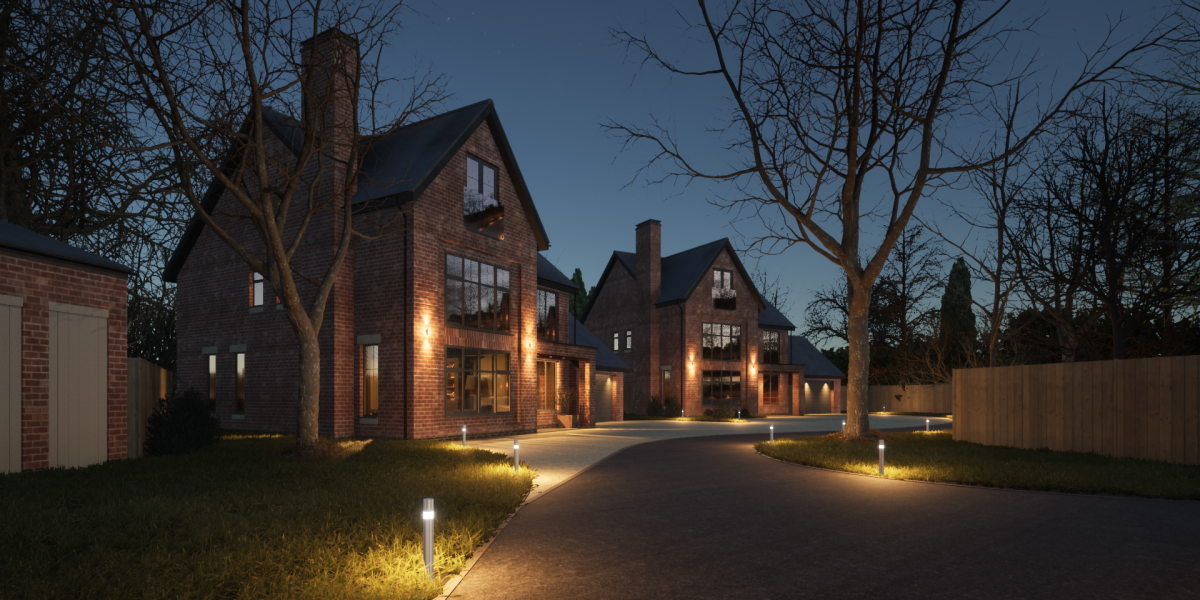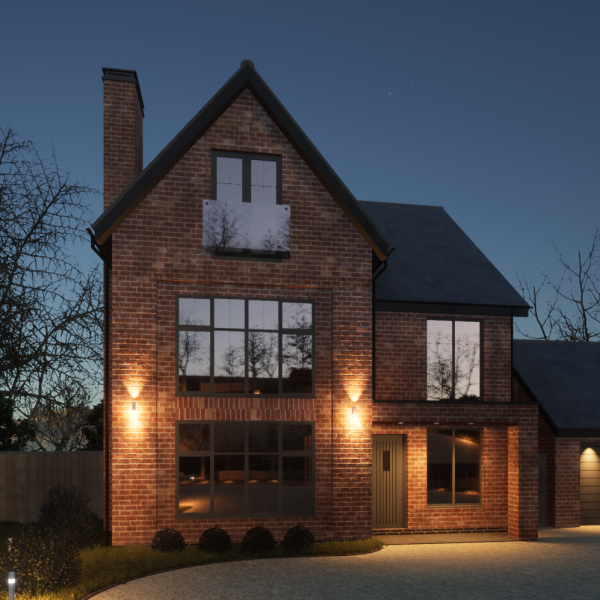 Architectural Design
Traditional features resemble classic Victorian detailing but are paired with contemporary interpretations to create a timeless finished product. Eaves overhang the walls for dramatic effect and are complete with smooth Grey fascias and ornate finials, and modern brick wall cladding are complemented by geometric relief patterns. Windows are oversized and create a light and airy space inside, but include delicate glazing bars in an asymmetric arrangement.
The result is a house that feels simultaneously old and new, characterful, and modern.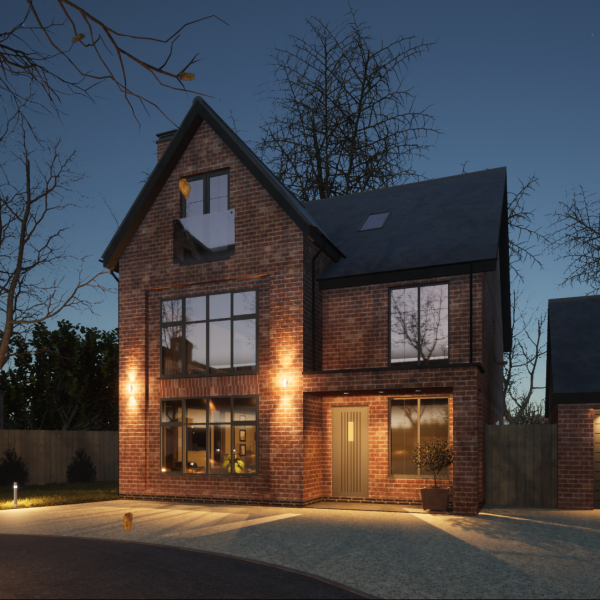 Interior Design
Interior spaces are generous, and so flexible to suit modern family life. The use of classic architectural features is adopted throughout, with clean lines, high ceilings and strategic use of decorative joinery and mouldings.
Entry to the home is via covered porch into a spacious hall, which is warm and inviting. The open staircase and large windows at ground and first floors make the space bright, and high ceilings provide a sense of openness.
Upstairs, bedrooms are simple and tranquil, and the bathrooms offer a spa-like retreat with deep soaking bath and walk-in shower.
Landscaping
Access to the site is via a long sweeping private driveway lined with low-level shrubbery. Only glimpses of the development are seen from the public road. Outside of the houses, the driveway opens to a shared gravel-lined turning head, bordered with dense soft landscaping.
The landscape concept is simple elegance and exclusivity for the occupants of the houses.