Client: Private.
Location: Dalbury Lees, Derbyshire.
This plot is in the heart of the village with open fields to the rear. Our client asked us to design a property which provided family accommodation; separate accommodation for a dependent relative; plus a workshop and studio for a home based business. Our brief was to create a contemporary dwelling which took advantage of the location and views; with sustainable building techniques; and energy efficiency at its heart.
The project was completed in 2012.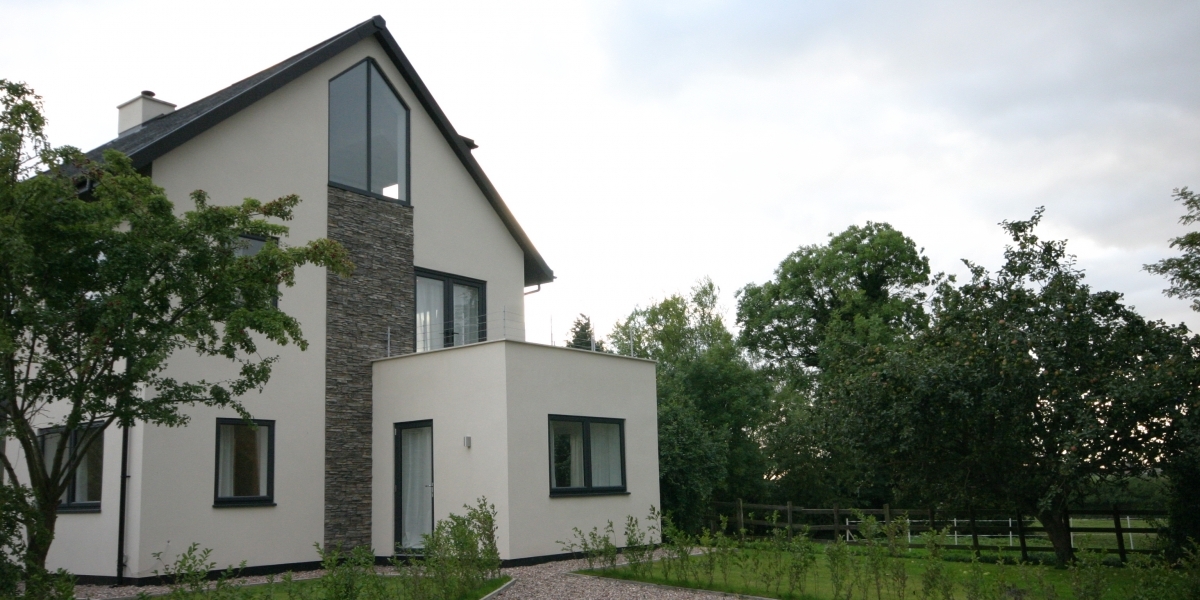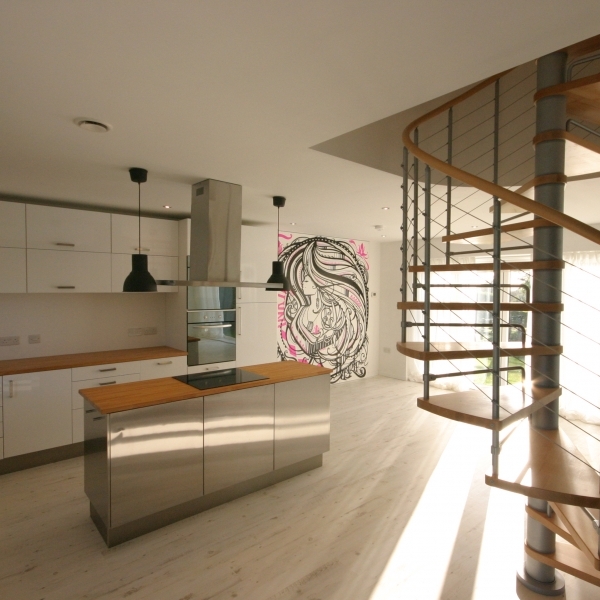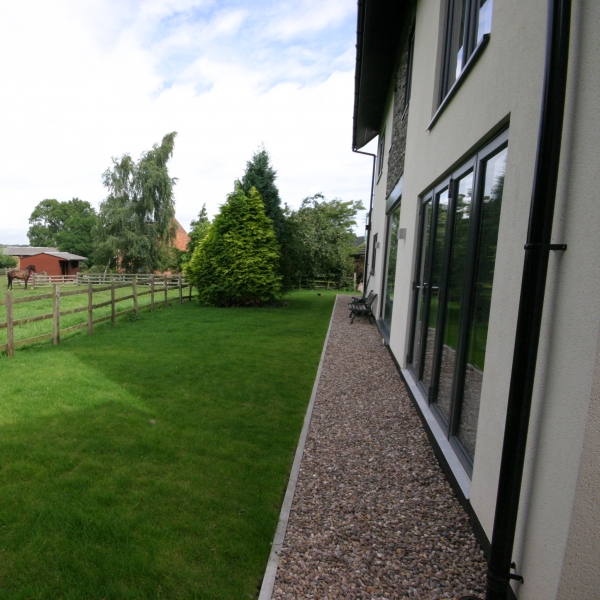 Ground-breaking use of Durisol ICT Blocks.
This project was the first residential build in Derbyshire to use a new high energy efficient insulated concrete form block called Durisol. Widely used in America and Canada, it is made from 100% recycled, clean, waste wood filled into each block, and is reinforced with concrete.
We have watched the build very carefully, and although it seems similar in time and cost to traditional methods; the insulation value and energy saving is attractive to our clients.