Woodsend is a bespoke designed new-build family residence, and an extraordinary example of creativity and innovation. Nestled within a lush private woodland in the Nottinghamshire countryside, its occupants are blessed with unobstructed and tranquil views of the beautiful Green Belt.
This breathtaking backdrop is made better only by this thoughtfully and harmoniously designed, self-sufficient dwelling. With expertly designed form and detail, Woodsend draws from some PassivHaus principles, Scandinavian style and a plethora of modern renewable technologies.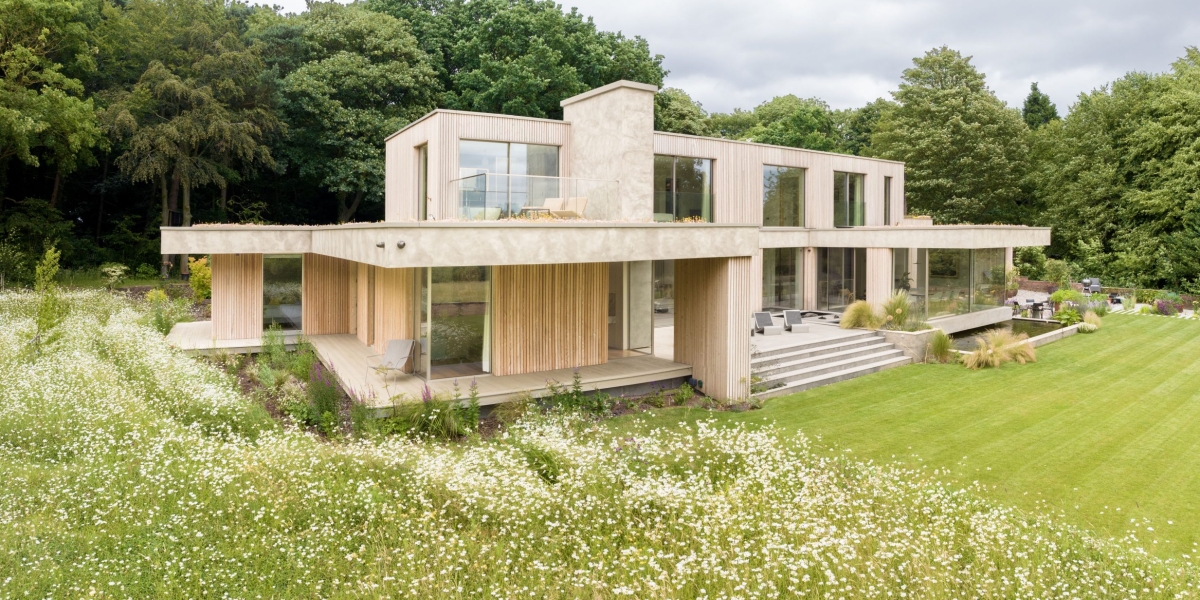 Concept Development
At its heart, Woodsend marries Scandinavian style with sustainable building practices to create a healthy and beautiful family home. Concept development began with an exploration of shape and form.
Sleek Lines
The design language is characterized by sleek lines and a minimalist approach to form. The architecture embraces simplicity, allowing the beauty of the natural surroundings to take center stage.
Weightless, Yet Substantial
Woodsend's form strikes a delicate balance between appearing weightless and substantial. This duality is achieved through careful consideration of materials and design elements that create an impression of both airiness and solidity.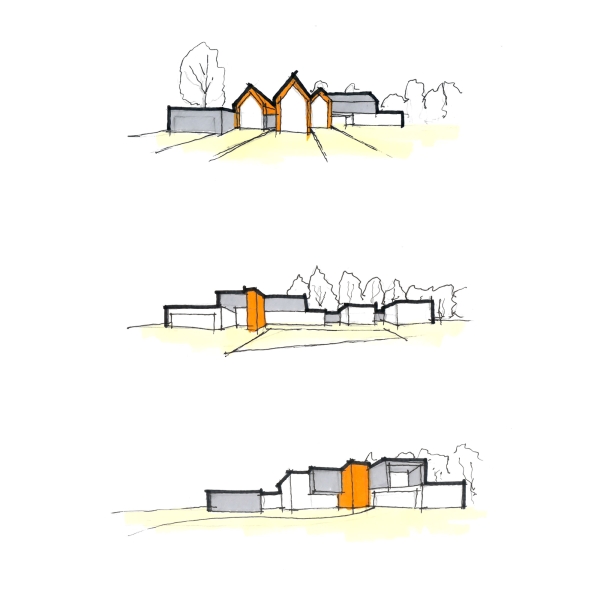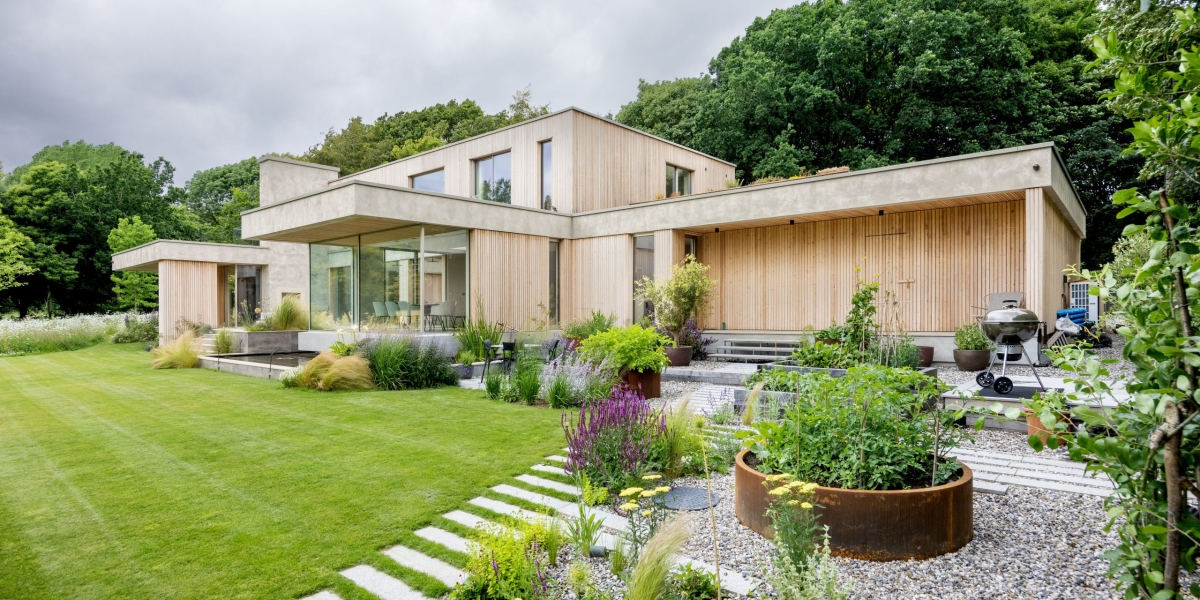 Site Topography
Woodsend celebrated the site's existing sloping topography. It's natural contours influenced the decision to incorporate cantilevered floors, creating opportunities for bold features that highlighted the surrounding landscape.
Material Selection
The materials chosen were cautiously chosen to help the building blend effectively into its sensitive surroundings. Premium grade A Siberian larch was selected and curated before installation, concrete render, and ultra-slim high performance triple-glazed aluminum windows/doors not only enhance the structure's insulation but also harmonise with the greenbelt environment.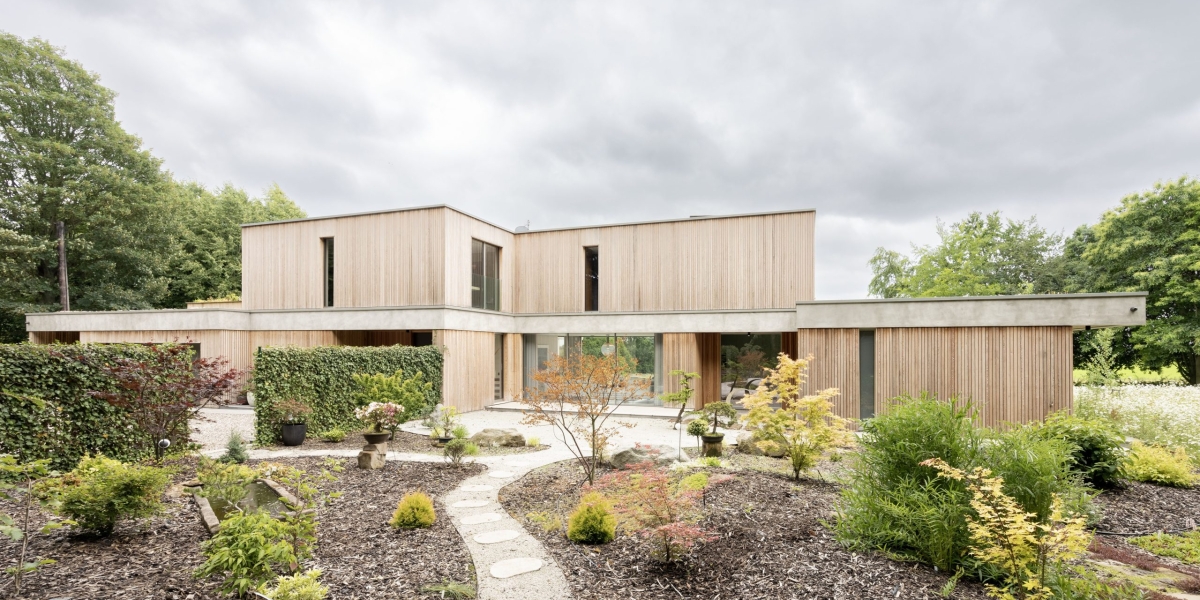 Optimized Orientation and Window Placement
An essential aspect of the concept development was ensuring that the building maximised solar gains without the risk of uncontrolled overheating. The orientation of the building and the placement of windows were carefully calculated to harness passive heating and natural light while maintaining a comfortable interior climate.
Woodsend embodies the delicate art of balancing architectural innovation with environmental harmony. It's a testament to the power of considerate design to create spaces that not only meet the needs of modern living but also enrich its occupants with the beauty of nature and benefits of new technologies.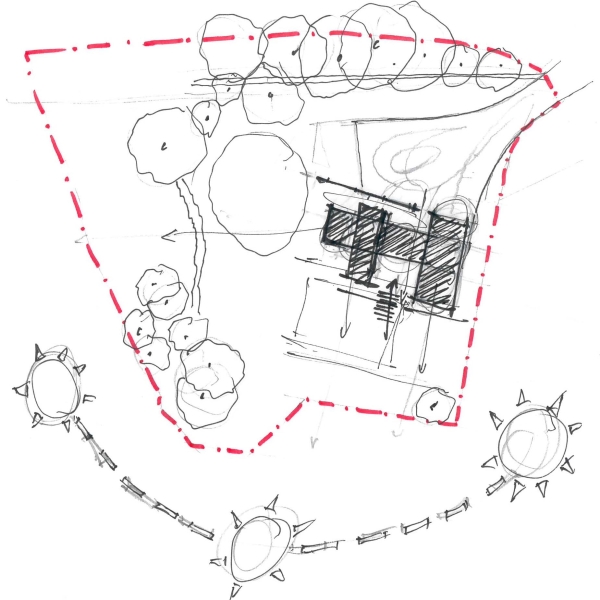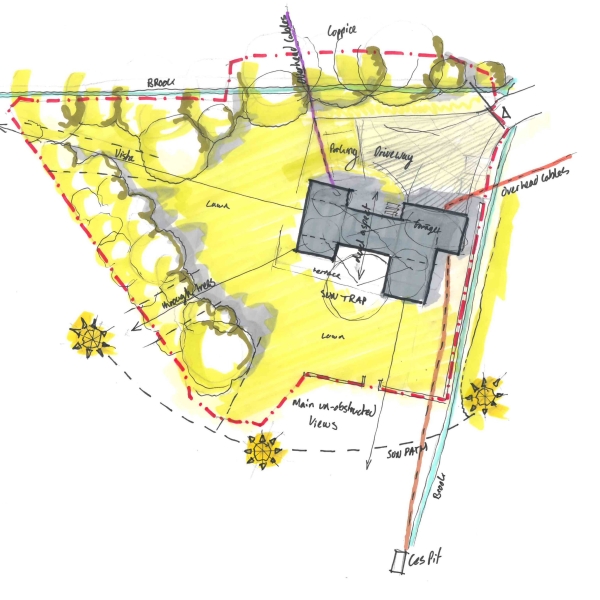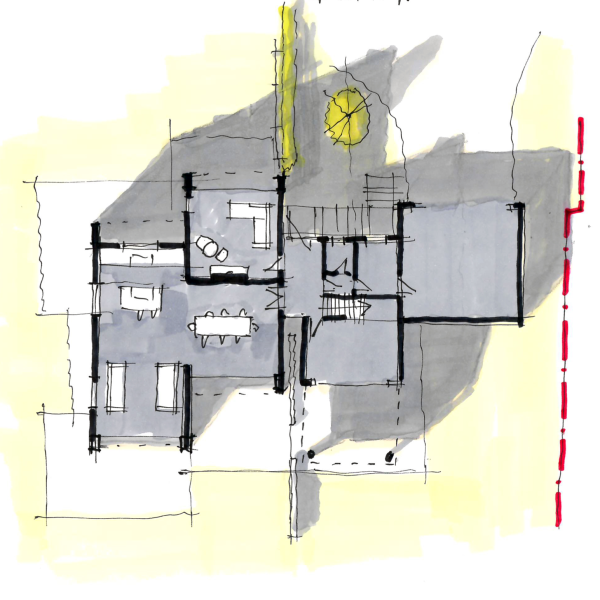 Planning Permission
Navigating challenges to secure planning permission was a crucial step in bringing Woodsend to life. The design respects the sensitivity of the greenbelt while offering a substantial and uncompromising contemporary home. Key to the success of the application, was the preparation of artistic 3D computer rendered images which demonstrate the high quality design and harmony with the landscape character.
As well as photorealistic imagery, we also submitted a comprehensive design and planning statement; a written document that identifies relevant planning policies and explains how they are met by the new proposals.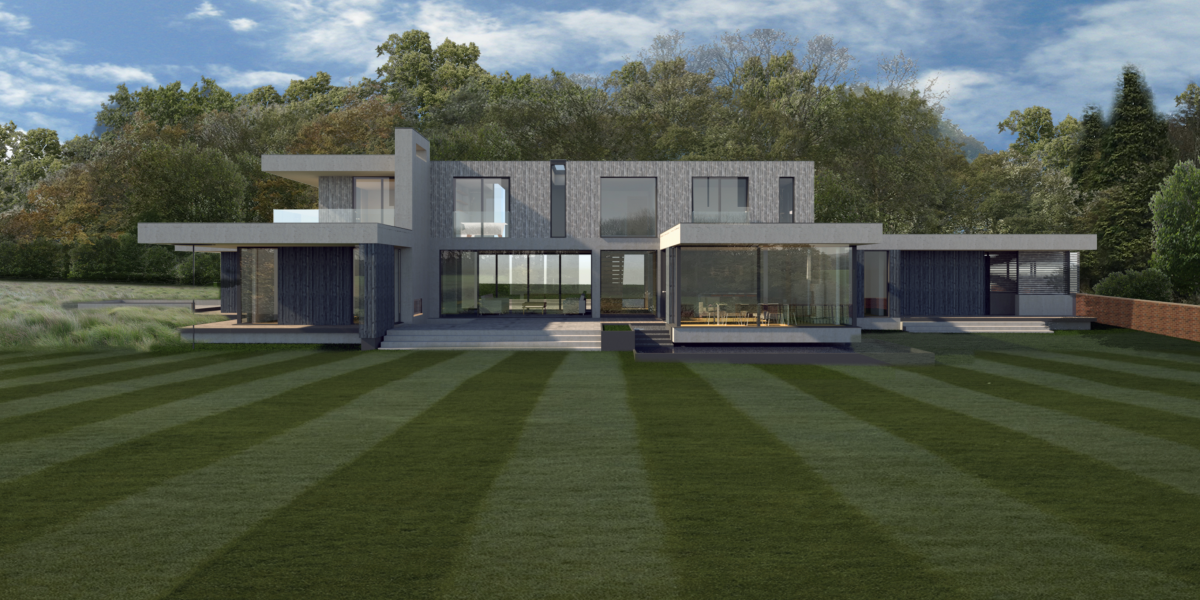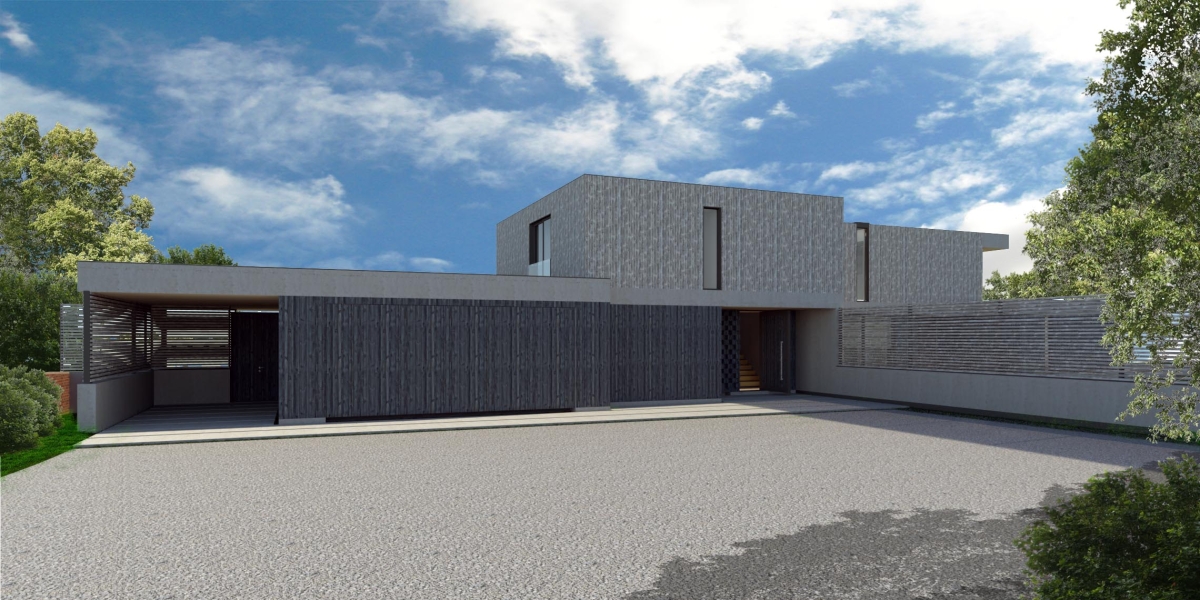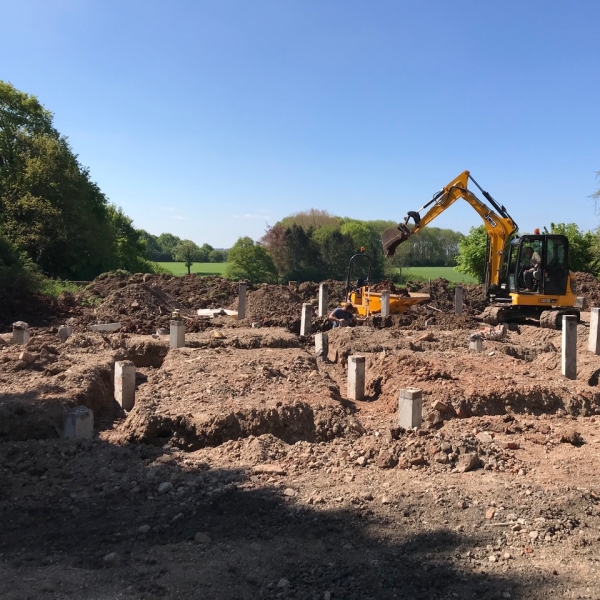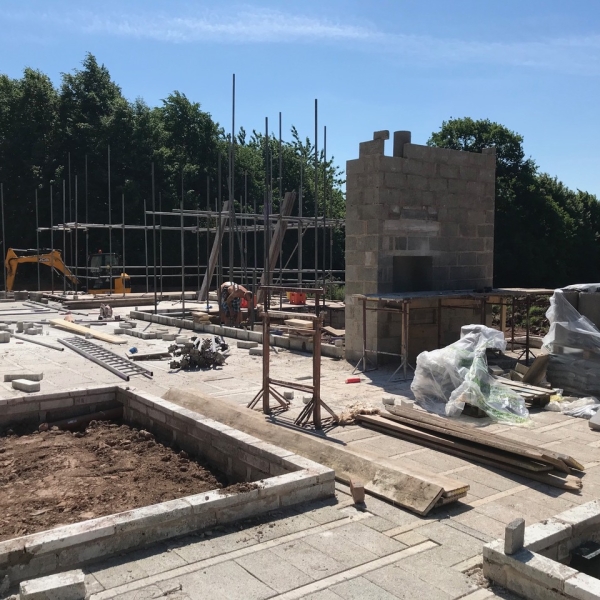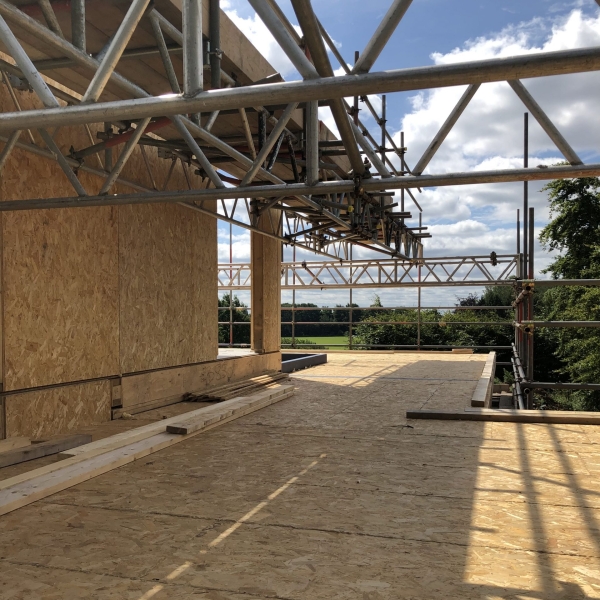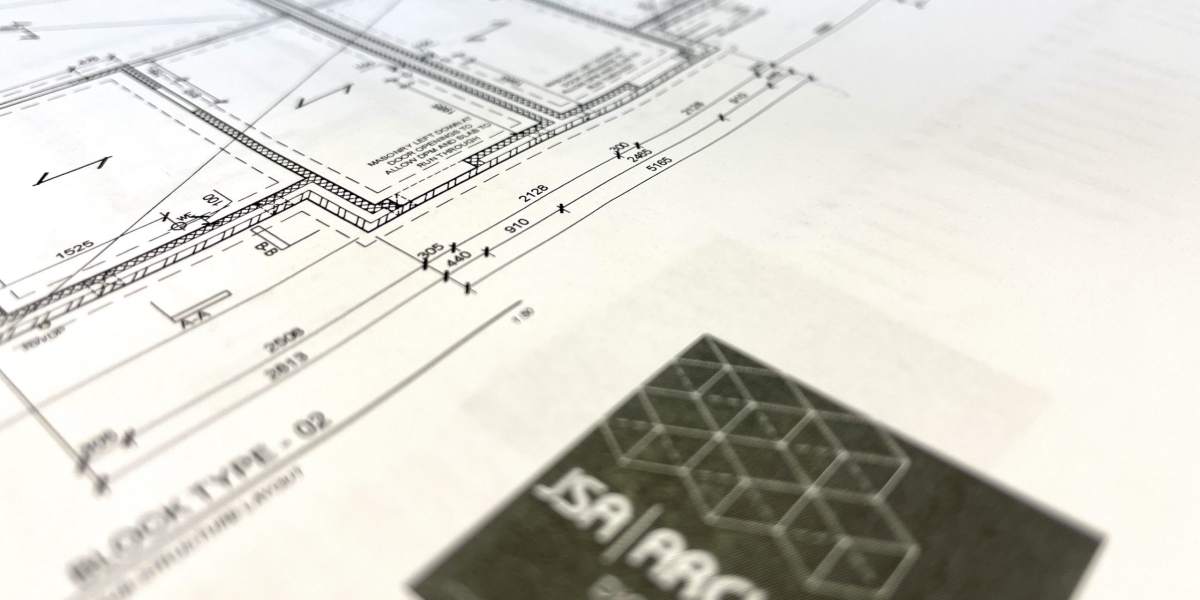 Technical Design
Woodsend was designed using a 'modern method of construction' (MMC), called SIPS. These structural insulated panels were provided by specialists in the field Point 1 Building Systems and provide a fast, effective and highly insulated superstructure. Below ground, the building is supported by a stepped foundation above concrete piles.
This stage of the design was paramount to ensuring the highly complex nature of the building was realised by all parties and accounted for in the detailed cost schedules for tender.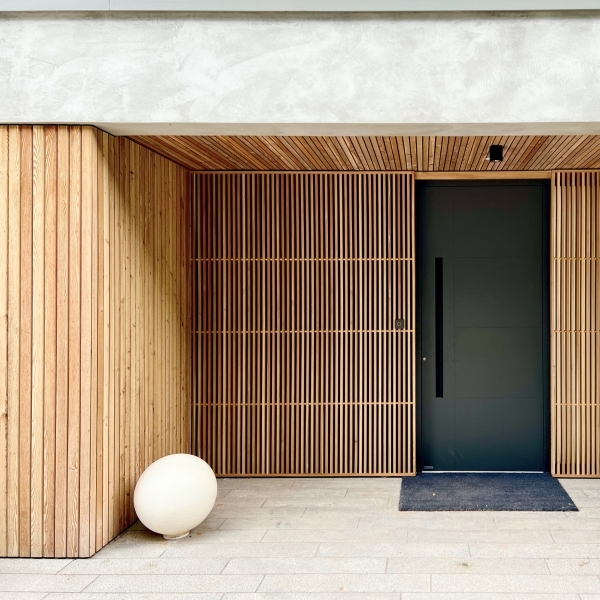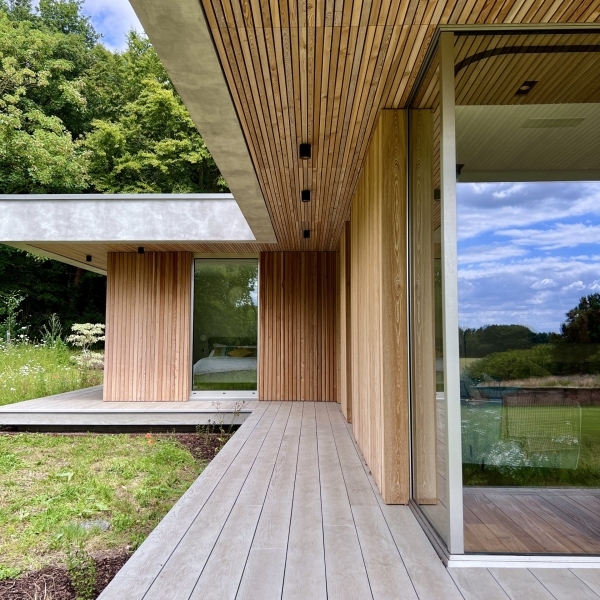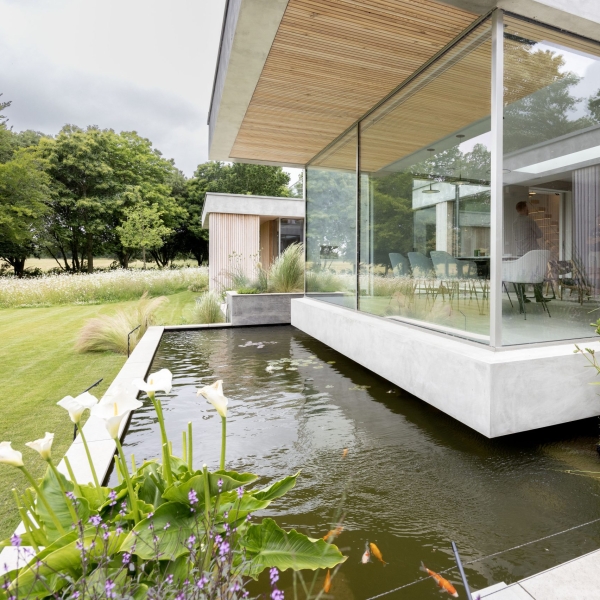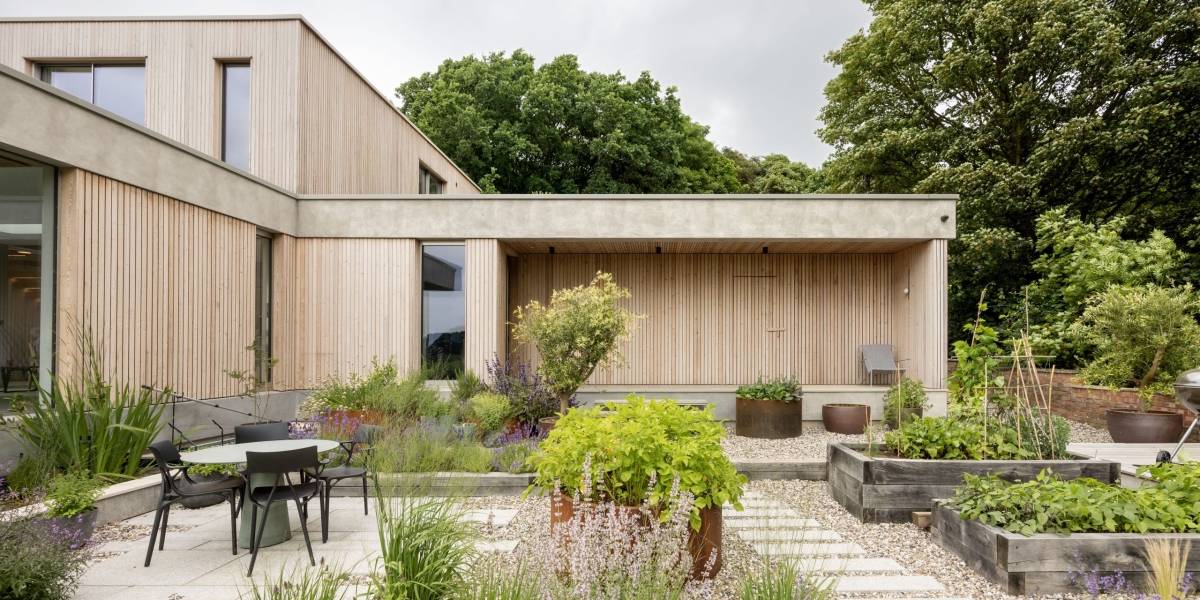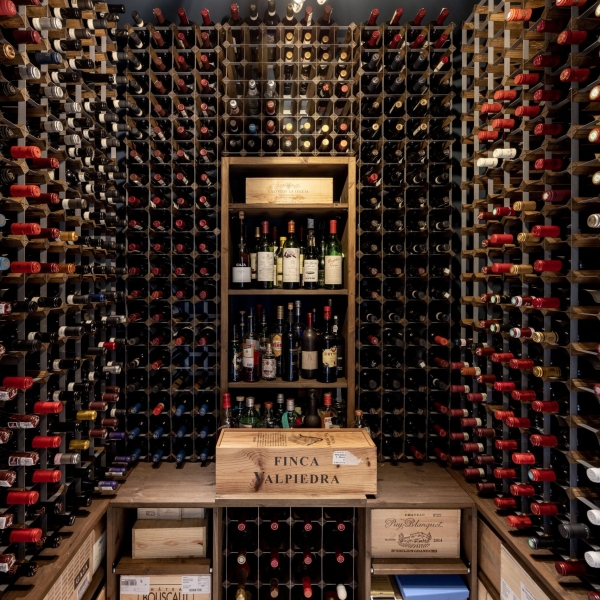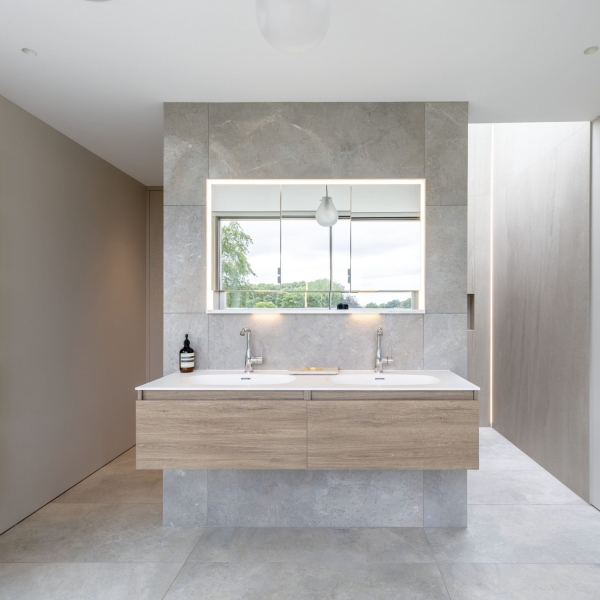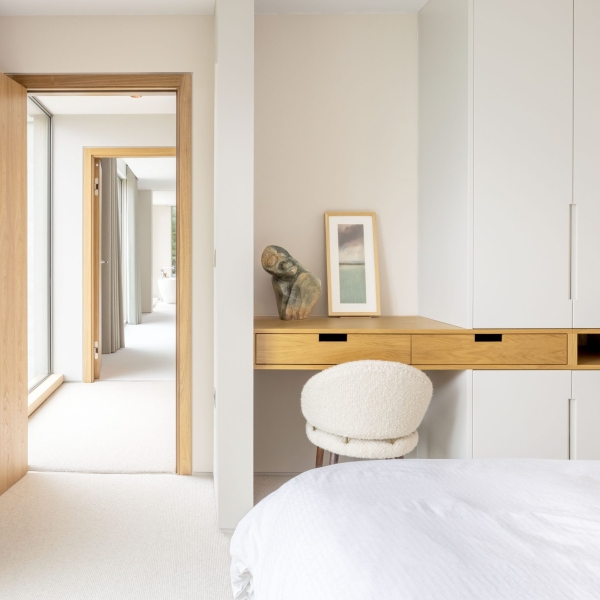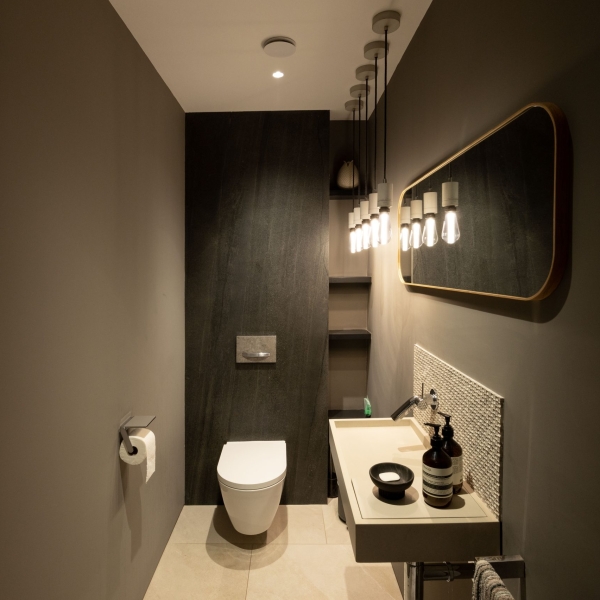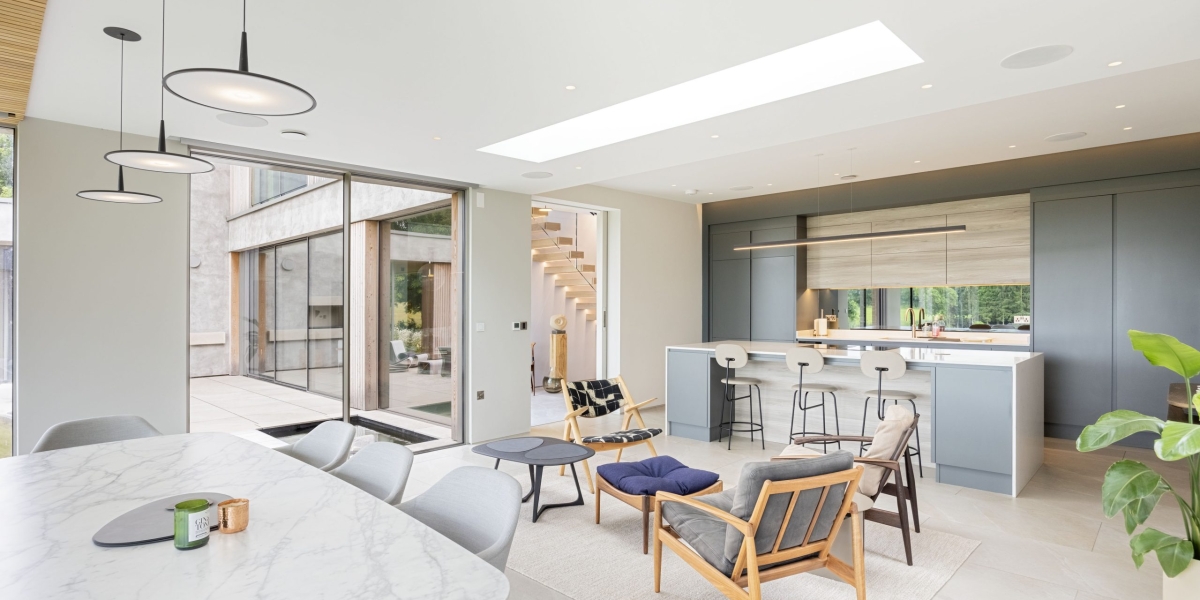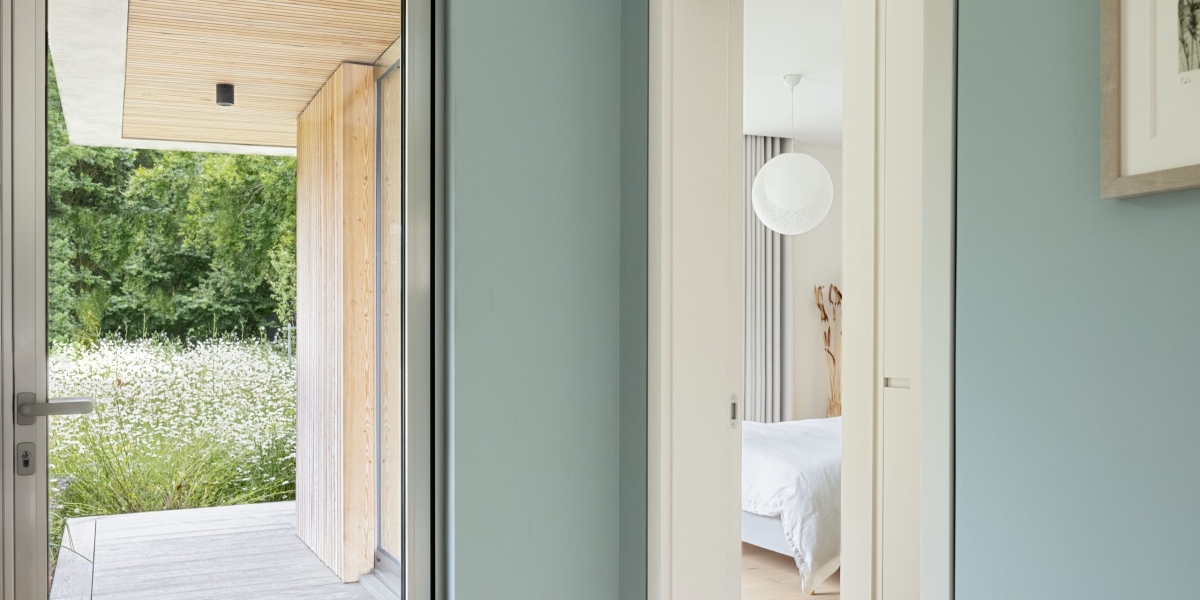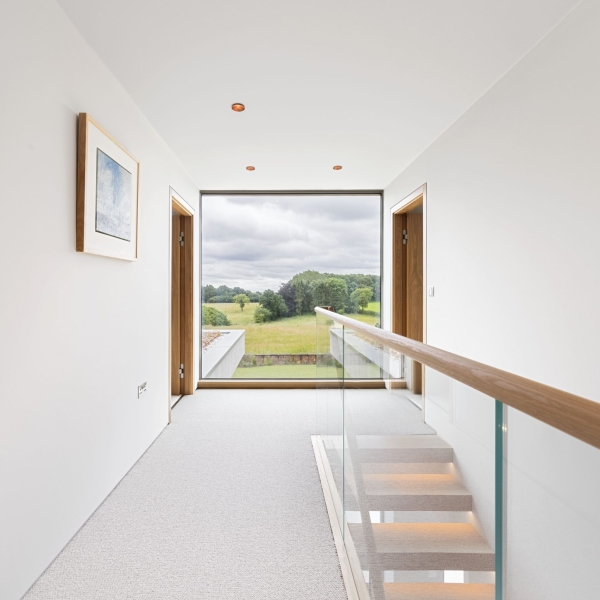 Ready to discuss your next project?